We recently assisted Rotary Clubs of Hervey Bay City and Hervey Bay Sunrise set up and pack down their fundraising event "The Fraser Coast Living Expo" held in June 2018.
Employees from our Queensland branch were pleased to be able to assist the two clubs by lending a hand with temporary fencing, marquees and heavy lifting across throughout the event.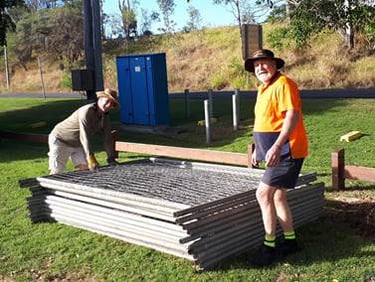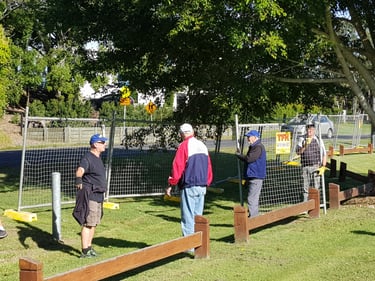 Funds raised by Rotary from this event go back into local projects and charities across the Fraser Coast. Rotary were able to raise between $30,000 to $40,000 from the 2018 Living Expo – an outstanding effort. The event was thoroughly enjoyed by all Rotary members, volunteers and visitors.
Moddex was pleased that we could be part of this event and work alongside the Rotary to give back to our local communities.
About Moddex Volunteer Program
The Moddex Volunteer Program was initiated in January 2018 with overwhelming support from employees nationally.
Our volunteer program is available to all employees who want to use their skills to help make the world a better place
Each year employees are able to take one paid day off to give back to their local community including; schools, local charities, crisis relief, community groups and the environment.
We're pleased to create a program that embodies our core value 'One Winning Team' – Support, inspire and kick more goals together.