Under NCC 2016 BCA Section D2.16, a continuous barrier must be provided along the side of:
• A roof in which general access is provided; and
• A stairway, ramp, floor, corridor, hallway, balcony, deck, verandah, mezzanine, access bridge or similar; and
• Any delineated path of access to a building
if the trafficable surface is 1 m or more above the surface beneath, in the areas listed above.
A barrier required under the above must be constructed in accordance with the table below.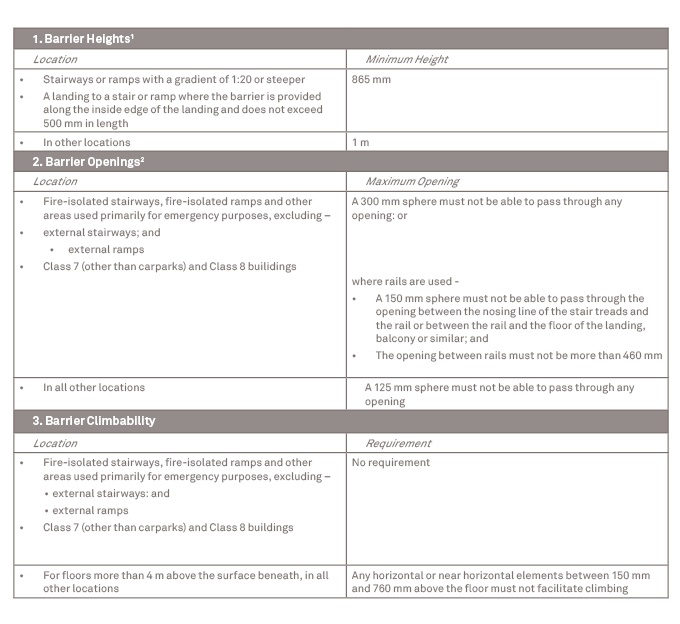 1 Please note, the heights are measured vertically from the surface beneath, except for stairways where the height must be measured vertically from the nosing line of the stair. A transition zone can also be incorporated where the barrier changes height from 865 mm on a stair flight or ramp to 1 m at a landing or floor.2 The maximum 125 mm barrier opening for a stairway is measured above the nosing line of the stair treads.
Please note that the above list & table is only a small snippet of the compliances detailed under NCC 2016 BCA Section D2.16 for barriers. The standard must be read in full to understand all of the compliances required to create a complaint barrier system.
The section views below show the Moddex Assistrail AR45 & the Moddex Conectabal CB30 systems repectively detailed to the compliance requirements in NCC 2016 BCA Section D2.16.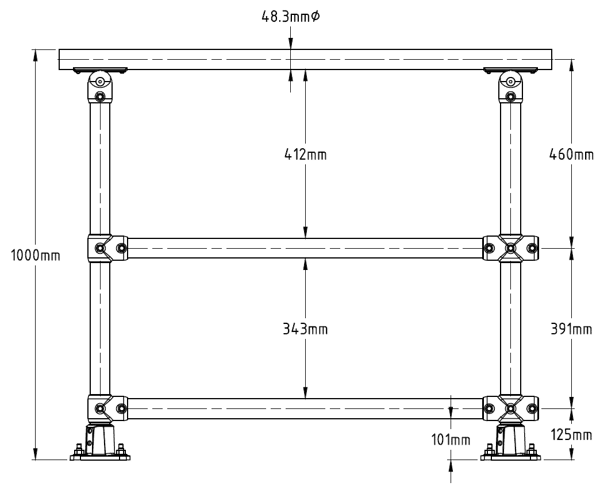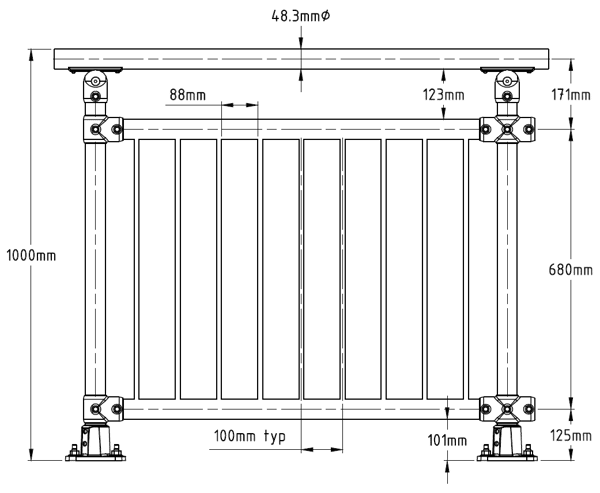 To save time, resource and ease of installation when specifying Moddex guardrails or balustrades please consult the Compliance Tip or contact us on 1800 663 339 (Australia) or 0800 663 339 (New Zealand).