Applications
Shared pedestrian paths

Sports and recreation centres

Service platforms, roof service areas and fall edges

Warehouses and loading bays

DDA access ramps and stairs

Fire and access stairs

Schools and Universities

Safety railing for mezzanine

Hospitals and medical facilities

Public transport and sightseeing

Community and recreation centres
Compliance
Excerpt from Australian Standard AS 1428.1:2021
Allow your blind or visually impaired pedestrians to navigate your site safely and securely.
We've included some key information from Australian Standard 1428.4:2009 and New Zealand Standard 4121:2001 to save you some time when you're working to make your site compliant.
You can see at a glance where you need compliant railings and balustrades.
For compliant railings, kerbrails and balustrades compliance, the relevant sections you need from Australian Standard AS 1428.1:2021 are:
10.3 (e) Ramps
10.3 (i) Ramps and intermediate landings
12 (i) Handrails
From New Zealand Standard 4121:2001 are:
8.3 Stair Design
Figure 22
Figure 23
8.6 Handrails 
PS1 documents also available. Request these today! 
Customise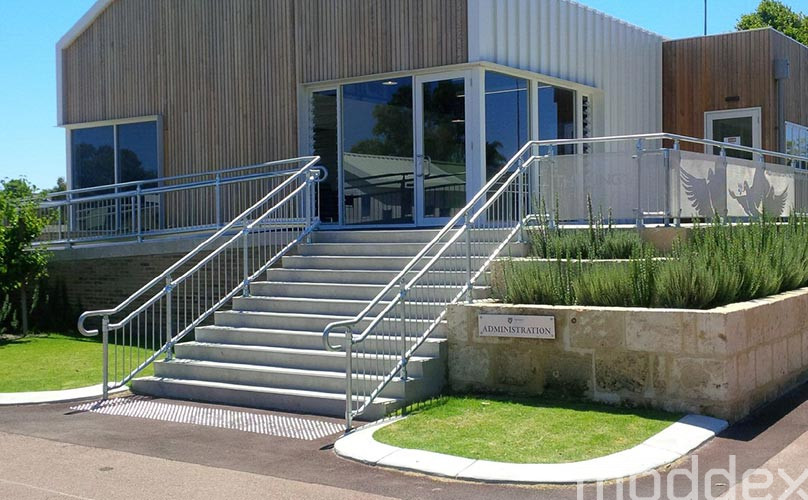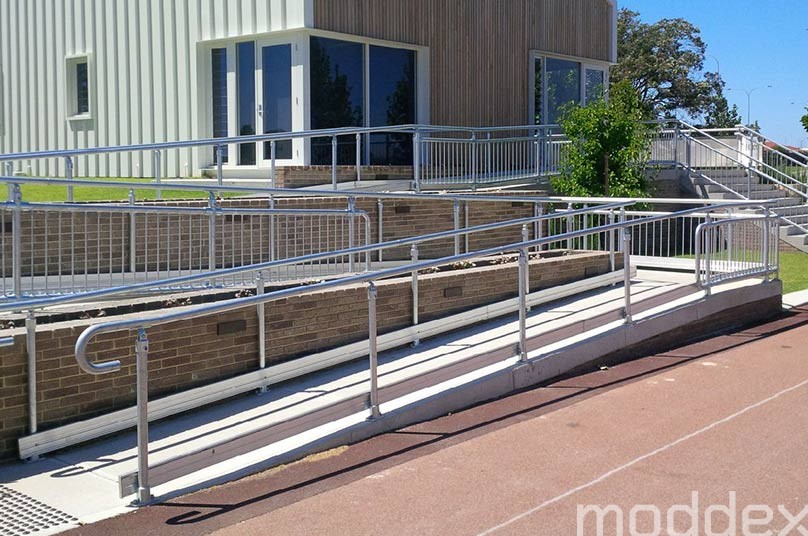 The Assistrail range can be customised with Connectabal, whilst ensuring compliance with Australian and New Zealand Standards.
View projects where this custom combination has been installed:
Find out more about our customisation options. Get in touch with our expert team, call us on 1800 663 339 (Australia) or 0800 663 339 (New Zealand) or download our product brochure. We're here to help, whether you need a quote, technical advice or tender support.
Video
Need more information?
Select an option below to learn more about this product.
Support line opens 12am - 12am tomorrow