Project Background:

During 2016 Lendlease along with its Alliance partners – Level Crossing Removal Authority (LXRA), WSP, Aurecon, CPB Contractors and Metro Trains Melbourne, were formally awarded the Caulfield to Dandenong level crossing removal project (CTD) along one of Melbourne's busiest rail corridors.
The $1.6 billion project involved the removal of nine congested level crossing and rebuilding five stations along the Cranbourne-Packenham line.
A new 3.2 kilometre stretch of elevated rail opened on the 18 June between Caulfield and Hughesdale to remove the final four crossings.
This project was the single largest level crossing removal project in Melbourne history. The innovative design has also meant the 225,000 square metres of linear park will be created.
Moddex was contracted to supply handrail and kickboard to external walkways along the elevated track.
Why was Moddex product selected?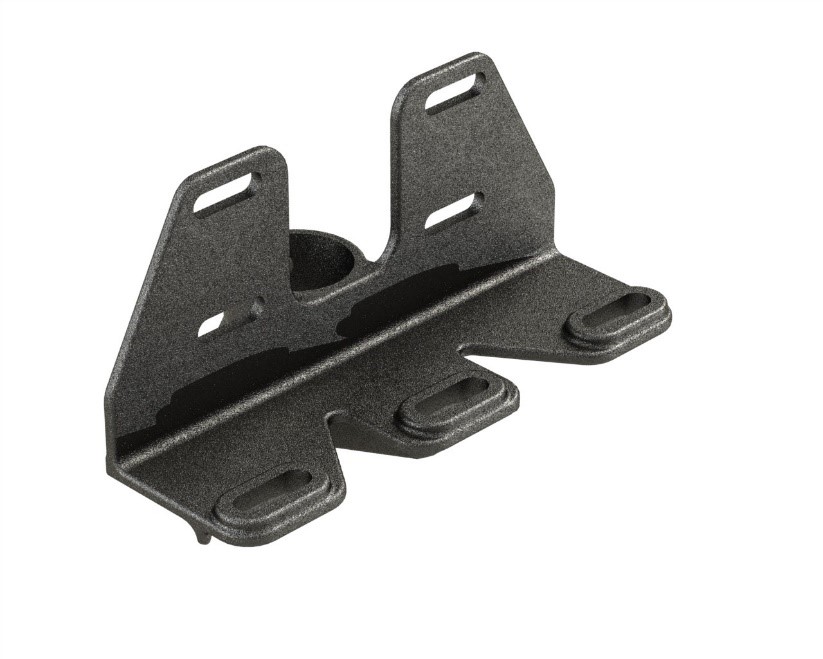 Drawing from our range of preconfigured proprietary products – Moddex were able to modify our existing off-the-shelf solution and with custom integration, deliver a project-focused solution.
Working with designers on the project, Moddex invested time in developing an innovative custom bespoke bracket system for the project (pictured to the right) which would support a walkway structure. Thus, reducing the overall system cost by reducing the number of structural members required to support the walkway in area 1 of the project.
From cost saving to problem solving – these are just some of the reasons Tier one companies continue to call on Moddex – for industrial handrailing and balustrading solutions.
Moddex was also selected based on product suitability – the no-weld solution fit the project brief perfectly for installation on the elevated rail structure.
The quick and easy construction coupled with the lightweight aluminium solution enhanced productivities during the construction phase considerably.
Working in collaboration with the various project teams, Moddex kept team members up to date and was able to successfully deliver product on time.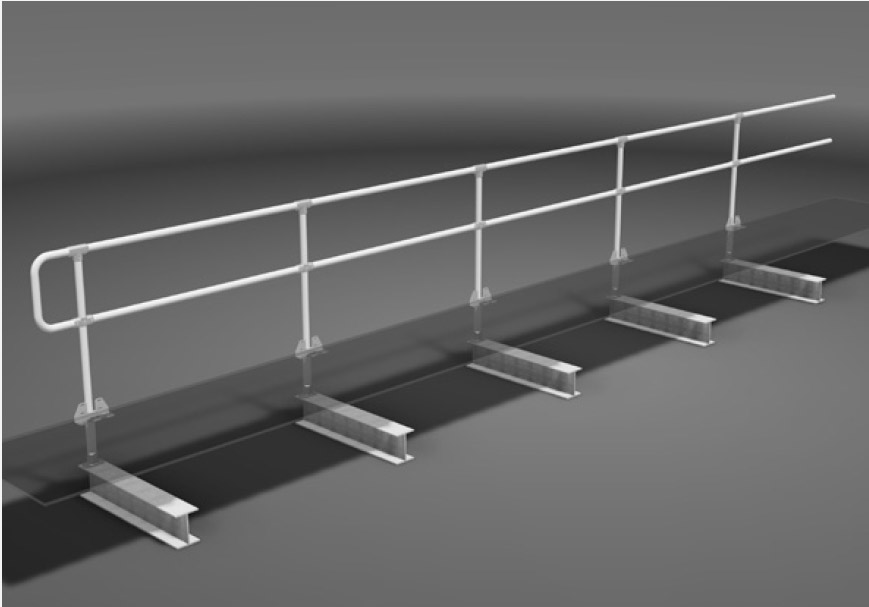 Quick and easy construction and replacement as required on an elevated rail structure is paramount and the no-weld solution Moddex provide fits the brief perfectly. The lightweight aluminium solution has enhanced productivities during construction phase considerably.


Contract Administrator
Lendlease
Read More about this project here>