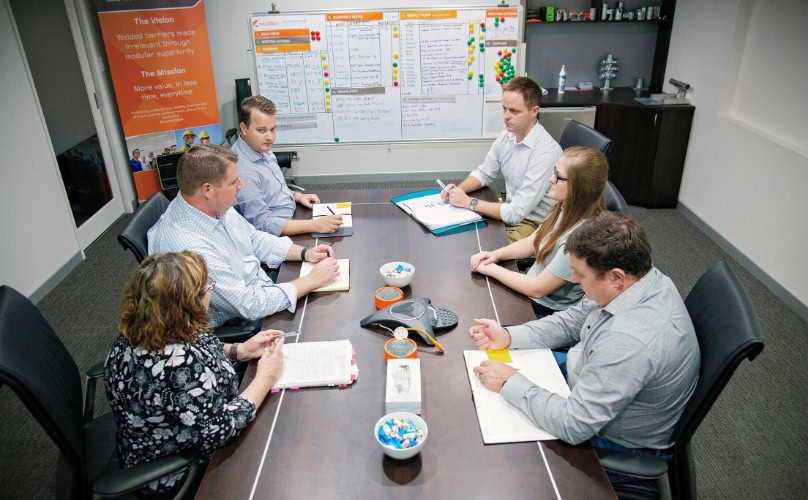 Unforeseen modification needs come up regularly onsite. The question is, is your barrier system designed to cope? With Moddex modular handrail, balustrade and barrier systems, you'll find it not only easier to overcome the hurdles, you'll benefit from a design, manufacture and installation process in half the time of other systems on the market today. We work on maximising flexibility to reduce headaches when issues arise, enabling your projects to run smoothly, without a hitch. With the largest range in modular fittings on the market today, we bring you the complete and unrivalled pre-engineered designs to give you the most seamless handrails and balustrades.
An unprecedented range of innovative modular components
For over 10 years, we've consistently been breaking new ground, engineering modular systems to overcome obstacles (for instance, the unforeseen downpipe or fire hydrant) across a broad range of industries and projects. Always evolving and thinking ahead, we've engineered the perfect inventory of components that fit together perfectly to ensure you receive a fit-for-purpose industry-compliant barrier system on time, every time.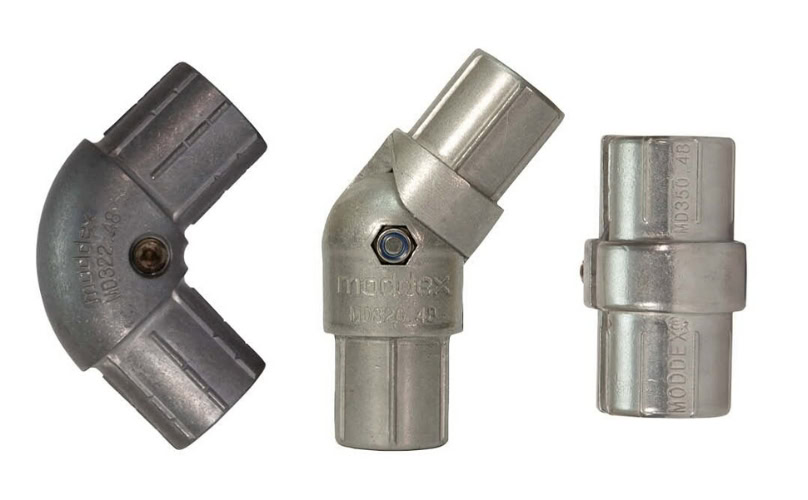 Innovation ahead of its time
Moddex innovations such as the Inline Joiner and Tuffgard® Toeboard allow for easy modification onsite. Tuffgard® Toeboard is a multi-angled fitting with a slotted toeboard. Its modularity enables a seamless fit where there are variations in angles, heights and widths. If a stanchion moves, no problem. Simply slide the toeboard along, and you'll find there's infinite spacing to allow it to attach itself to the stanchion without any drilling required. A traditional system would need cutting, customisation and welding – potentially offsite, spelling delays, headaches, disruptions, and cost blow-outs with the unforeseen modification needs.
Seamless process, seamless delivery, seamless fit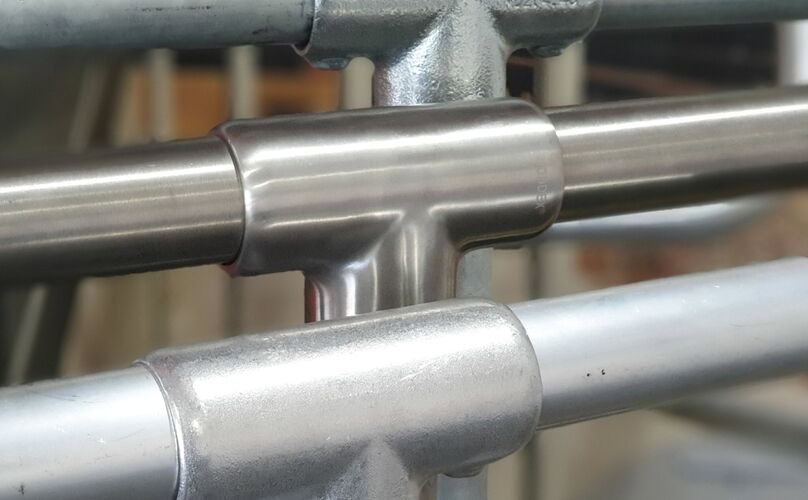 You'll benefit from a tougher, longer-lasting system with Moddex. Our innovations fit swiftly and seamlessly together. Moddex modular systems components fit together closely, minimising gaps and the potential for corrosion. This reduces ongoing maintenance cost, giving you a very low lifetime cost of ownership.
Plus, when you choose Moddex, you're investing in the best design process from the get-go. We measure and work closely with our design teams to ensure that every potential obstacle is picked up ahead of time. Thus allowing for the most seamless installation process possible.
At Moddex, everything fits™. Contact us today to find out we can help make your projects a 100% success.