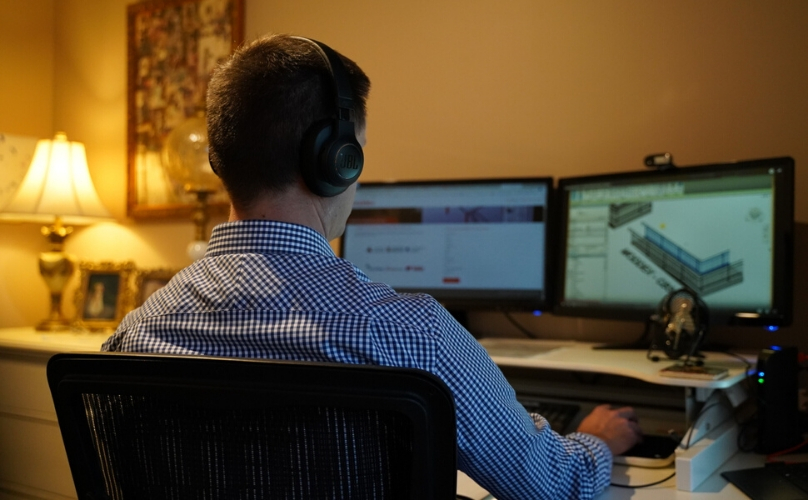 The process of creating a digital representation of the physical and functional characteristics of a building and infrastructure facility, known as Building Information Modelling (BIM), is now firmly established in New Zealand's design, architecture and construction industries.
BIM allows users to link graphical and non-graphical information in a shared digital space known as a Common Data Environment (CDE). Users can select graphical information, such as a window, and obtain relevant non-graphical information such as manufacturer, lead-time and performance data. That is what BIM is – well structured, easily accessible digital data about a building that is being built or in use.
BIM is an open global system and numerous developers offer software with varying degrees of functionality within the BIM domain.
Moddex modular no-weld balustrade and handrail
Moddex is New Zealand's leading supplier of compliant, modular, no-weld balustrade and handrail systems.
To assist designers and architects, Moddex has made a significant investment in design tools and has produced downloadable design files that are fully customised for ArchiCAD, Revit and Tekla systems in the BIM environment.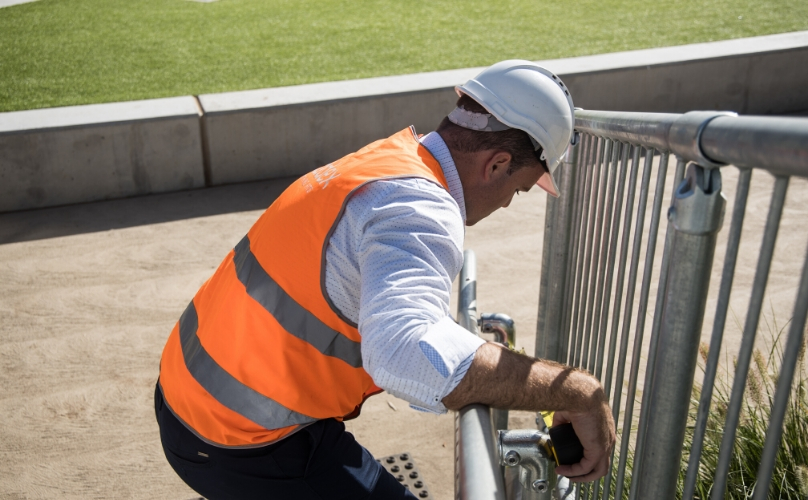 Design files are available for the full range of Moddex products, including:
Assistrail® Disability Handrails are designed for use across ramps, stairs and walkways, with flush connections for a smoother, safer finish. You will have the peace of mind of knowing that Moddex Disability Handrails comply with the Disability Discrimination Act (DDA). It also adapts to every building classification within the National Construction Code (NCC) and the New Zealand Building Code.
Bikesafe® Bikeway Barriers provide the ultimate protection for cyclists travelling at speed. Moddex Bikeway Barriers designs align with Austroads Guide to Road Design Part 6A and 6B and the NZTA Bridge Manual. Thus, providing the ultimate protection for cyclists travelling at speed.
Conectabal® Commercial Balustrades prevent injuries or falls from retaining walls and elevated areas. Moddex commercial and industrial balustrades offer a high safety load rating. As a result, achieving compliance with every standard in any application.
Tuffrail® Industrial Handrails deliver AS 1657.2018 and NZS 1657.1992 protection for workers across mezzanines, platforms & walkways.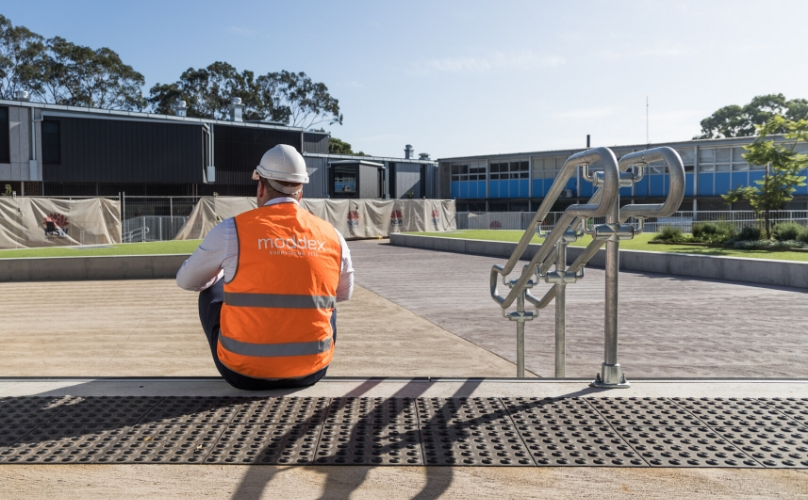 Supporting NZ designers and architects
Moddex design files are available from the Moddex website and are also hosted on major architectural content platforms in New Zealand such as A2K and UNIFI. As subscribers to content platforms, Moddex guarantee file quality and compatibility.
To ensure users get the most out of Moddex design files, content platforms have a 'help' function that provides direct access to Moddex technical specialists. Further, Moddex continually liaise with content hosting platforms to create instructional videos that display the various ways that designers and architects can use the design files to streamline the design process.
In addition, Moddex offer designers and architects its Spec Assist service. All requests for files from the Moddex website are screened and followed-up to ensure clients have received the correct files and successfully imported them, and to address any queries that they may have. Subscribers to the Moddex newsletter receive 'hot design tips' that look at design considerations to ensure compliance with relevant standards such as location of handrails, ramps, stairs and terminations.
This is all part of our commitment to designers and architects. Moddex design files, technical know-how and innovative, weld-free products, help solve the unique challenges of civil infrastructure projects as well as those of the defence, construction, mining, transport, education and public utilities sectors.
That's our guarantee to you. At Moddex, everything fits™.
Ready to find out how Moddex can help you? Talk to our expert team by calling us on 0800 663 339 or email sales@moddex.co.nz with your inquiry. We look forward to hearing from you.  
Request a download of our design files here.