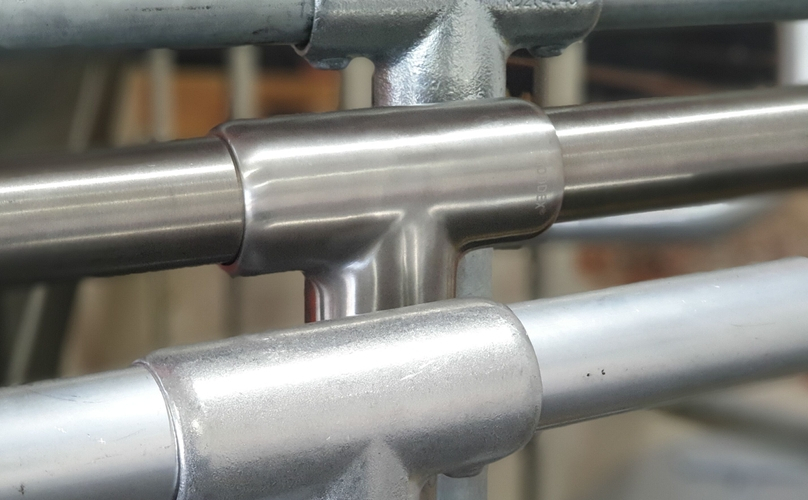 The use of modular construction products has and continues to gain immense traction as a preferred way of optimising efficiencies on construction and civil projects. The modular design principle of subdividing a system into smaller parts has been used for centuries, though today the application of modular design has progressed with technology advancements and adherence to the various standards and building codes set by governing bodies. In this article, we breakdown the key benefits of using our very own Moddex modular handrails, balustrades and barrier systems.
Easy Assembly & Installation
Adaptable and replaceable. Supplied as a series of components with simple assembly instructions, every Moddex system can be adapted, replaced or extended with additional components, or cut to size on-site. Our modular systems give you absolute flexibility on your project, wherever you are and no matter the accessibility limitations.
Simple No-weld Assembly. Unlike other traditional welded systems, Moddex designs are 100% no-weld.Our proprietary modular systems eliminate design and engineering costs and onsite fabrication hurdles while reducing installation costs. With Moddex you'll skip the burdens of on-site welding, hot tools licenses, toxic fume safety procedures and site shutdowns.
Modular Makes It Easy. All of our systems are designed for easy assembly and rapid onsite installation. Save time with fast delivered pre-assembled flat-packs which can be installed by non-specialist trades. Our handy installation guides and drawings are easy to follow, helping to streamline the process and minimise mistakes. For complete peace of mind, Moddex can also manage installation. With a network of accredited installers, Moddex assures your project is a safe and compliant installation, with a maintenance manual, product and warranty certification.
Cut Installation Times in Half. All that's needed for installation is a battery-operated hand drill, eliminating the need for heavy tools and machinery essential for traditional welded systems. Being quick and easy to install, you will save valuable time and avoid costly project delays.
Compliant with Australian & New Zealand Standards
With Moddex, you can be certain that compliance and safety are a non-negotiable values, intrinsically built into our systems and the way we operate.
We design and manufacture our system components so they are fully compliant to AS/NZ 1657 and all of the other relevant Building Codes and Standards in Australian and New Zealand. Compliance with AS/NZ 1657 indicates that the system does not pose safety risks in terms of design or manufacture. All of our modular systems undergo rigorous testing to ensure 100% compliance and our teams are fully up-to-date on all industry standard requirements.
Lowest risk modular systems in the industry. Not only are our barrier systems built for 100% compliance but they are specified to provide smart safety design features found on our Bikesafe® Bikeway Barriers, Bridgerail™ Bridge Barriers, Assistrail® Disability Handrails, Conectabal® Commercial Balustrades, Tuffrail®Industrial Handrails and Ezibilt®Trolley Bays.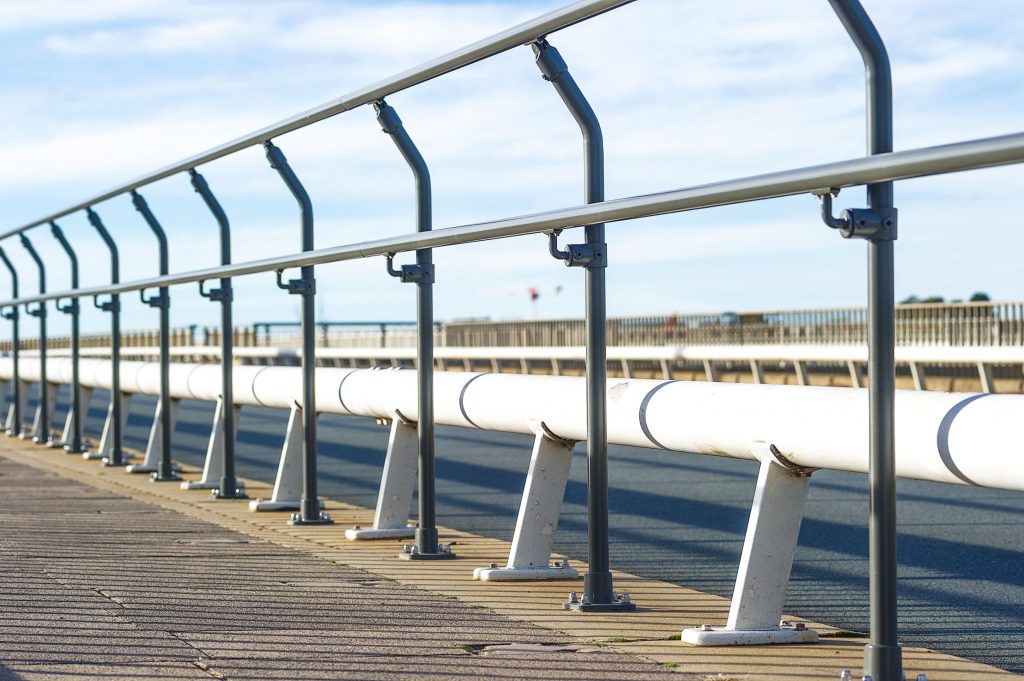 Durable
Superior Grade Raw Materials. At Moddex, every modular component is traceable and made from the highest-grade raw materials, capable of withstanding the most challenging of environments. Undergoing rigid manufacturing processes, our modular designs are built to comply to strict standards, undergo rigorous testing and continuous innovative product engineering.
Low Maintenance. Unlike conventional systems, the risk of corrosion at the weld area is eliminated by our modular format, as the galvanized surface is not burnt off by welding. Our non-corrosive components are built to last.
When you choose Moddex, you are investing in non-corrosive system. Meaning that you won't have to deal with the high maintenance costs of cleaning and treating rust. Moddex Tuffrail® Industrial Handrails deliver AS/NZS 1657 compliant protection and is non-corrosive, tough in the face of extreme conditions and resistant against harsh chemicals. Available in three different materials, including Hot Dipped Galvanised Steel, Marine Grade Aluminium and 316 Grade Stainless Steel.
Easily Configured to Suit Any Application
Flexible. Moddex systems have the flexibility to suit any application, including but not limited to: schools, aged care facilities, airports, transport access, major infrastructure and more. Delivering compliant protection across mezzanines, stairs, elevated platforms, walkways and fall edges. When you need to mitigate or eliminate risk to workers, customers and visitors from falls from height in public areas.
Customisable. Where Moddex stands apart from the crowd is innovating our off-the-shelf product line to custom fit projects. Moddex also offers custom powder coating options (available on request) for our entire range. Find out more here.
Moddex: Working with You
No matter how complex the project specification, Moddex works collaboratively with you to deliver the certainty in our product every time. Whether you are an engineer, project manager, architect, specifier, fabricator or professional in civil and infrastructure construction or non-residential construction, Moddex have your back.
For any concerns or troubleshooting, our highly skilled team is friendly, knowledgeable and approachable, and always ready to help when you need it.
Contact Us Today
Get in touch with our expert team, call us on 1800 663 339 (Australia) or 0800 663 339 (New Zealand) or download our product brochure.
We're here to help, whether you need a quote, technical advice or tender support.