In accordance with AS1428.1 12 (a), handrails and balustrades shall not encroach into required circulation spaces i.e. a clear, unobstructed area, enabling persons using mobility aids to manoeuvre.
This point can be adversely affected by the location of the start position of the second flight which also determines the positioning of the hand rail or balustrade.
Australian Standard AS1428.1 requires a minimum clearance of 1000mm on a landing 'circulation space' whether it be between the hand rail and the opposite wall or hand rail to hand rail.
The start position of the second flight will affect this distance with configurations such as Moddex type AR45, CB30 and CB50. Below are the 3 different scenarios using type CB30 balustrade that will affect the distance between the handrail and the wall.
As angle and landing lengths can change, the scenario that will achieve the most width is example C.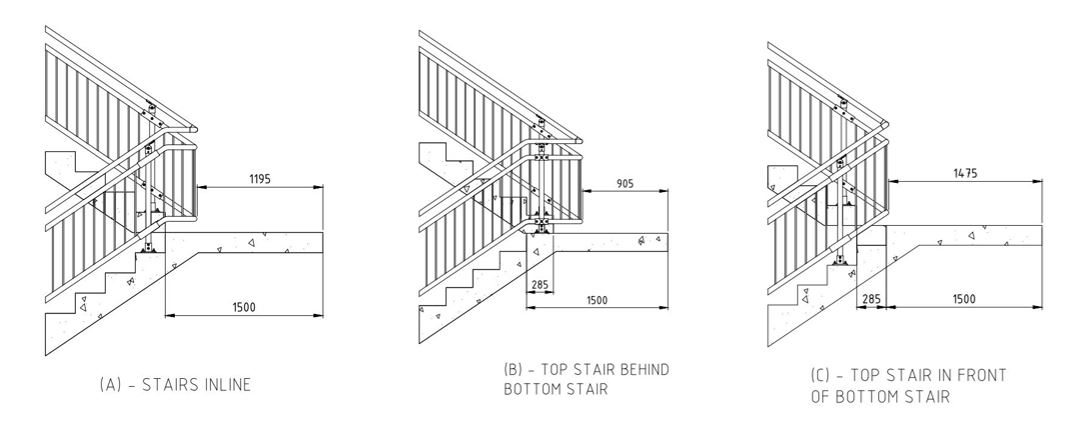 To save time, resource and ease of installation when specifying Moddex stair handrails or balustrades please consult the Hot Design Tip or contact us on 1800 663 339 (Australia) or 0800 663 339 (New Zealand).