Moddex is Australasia's leading manufacturer of innovative barrier systems for large-scale infrastructure and non-residential construction projects. At Moddex, we do things differently. Solving the unique obstacles construction projects face, our customers look to us so they can focus on doing what they do best.
Supplying and installing an extensive range of handrails, barriers, commercial and industry balustrade and guardrail systems, ours are specifically designed for a wide range of industrial, commercial and civil applications. All our systems comply with Australian and New Zealand Standard, BCA and WHS regulations, so you know you're always covered.
At Moddex, we recognise that our employees are key to the success of our organisation and we want our people to be Happy, Challenged and Winning. With over 67 employees across Australia and New Zealand, we recently participated in the Great Place to Work® awards. On the 15th August 2021, staff were eagerly waiting in anticipation for the verdict and were overjoyed when Moddex was announced #6 Best Place to Work in the country.
This marks the realisation of our goal to be among the Top 10 best places to work set back in January 2017. Moddex remains committed to caring for our employees, their families and making our customers smile. It truly is an honour to be on the journey with this amazing group of people!

— Moddex Managing Director & CEO, Alvin Rowland
Great Place to work is a global authority on workplace culture. Each year, they assess employee experience of workplaces around the globe, and for 30 years, they have surveyed more than 100 million employees around the world. In doing so they have discovered the formula to defining what makes a great workplace.
In a being a 'Great Place to Work', people experience a thriving workplace when they consistently:
Trust the people they work for (assessed through employee perceptions of Credibility, Respect, and Fairness)
Have Pride in what they do.
Experience Camaraderie with their colleagues.
Going through the certification makes it easy to survey your employees, uncover actionable insights and get recognised for your great company culture.
98% of employees at Moddex Group Pty Ltd say it is a great place to work compared to 55% of employees at a typical Australia-based company.

Great Place to Work® Study
At Moddex, we are about challenging the norms to create an inspiring and safe workplace for everyone. We understand that our team comes from a wide range of diverse backgrounds and embracing this diversity enables Moddex to better serve our customers and community. This was evidenced in our #6 ranking and our significantly above industry average and near perfect scores.
Our Scoreboard; chalking up productivity
We believe that together, working hard while having fun opens doors to achievement, success and fulfilment. Our aim is to attract, keep and promote the most qualified person for the job, regardless of race, religion, gender, age or education. We strive to make our workplace inclusive, supportive and free of discrimination or harassment.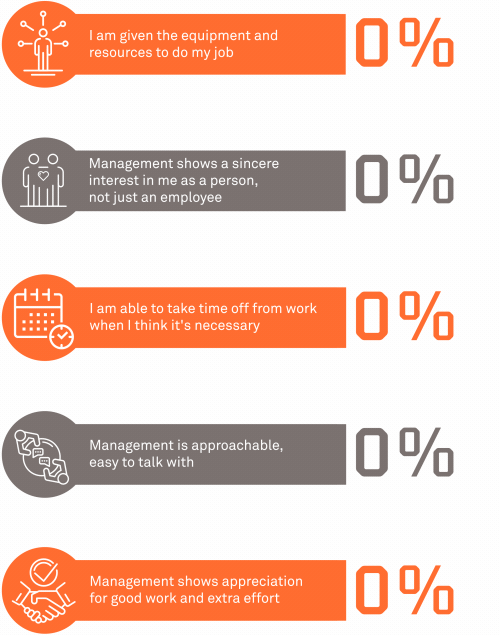 Obsessed with the details, we are always on the lookout for better ways to solve the unique obstacles construction projects face. We may go above and beyond to reach the quality of work we strive for, but we also know how to unwind and reward our hard work.