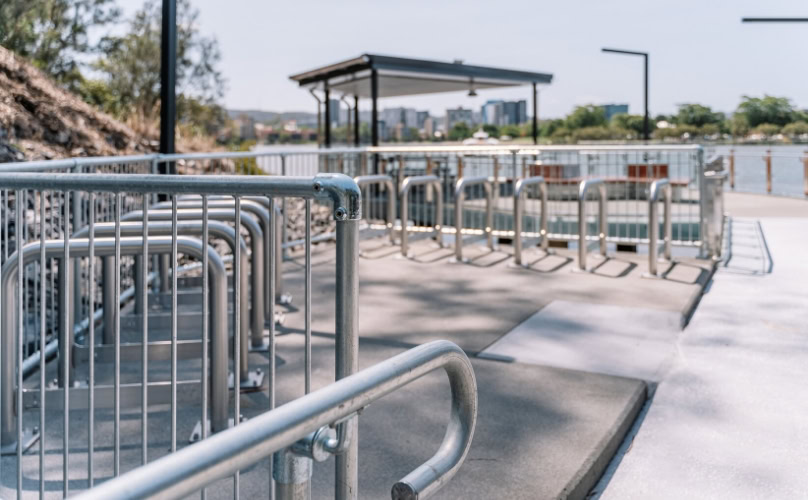 Moddex customised handrail and balustrades configurations make self-installation easy. That's why Waterway Constructions – our client on the $70m Guyatt Ferry Terminal upgrade – came to us to supply preconfigured handrails and balustrades. The upgrade is part of St Lucia Council's plan to improve passenger accessibility and increase terminal capacity to support current and future demand, ensuring everyone can enjoy the local CityCat and CityFerry services.

Our Moddex teams used two pre-configured designs for the project and customised them to create the perfect, easy-to-install solution for our client. Working with survey files, our designers completed everything off-site to suit, and delivered all components and a comprehensive installation plan within a matter of weeks.
The Moddex configurations used to complete the custom design were: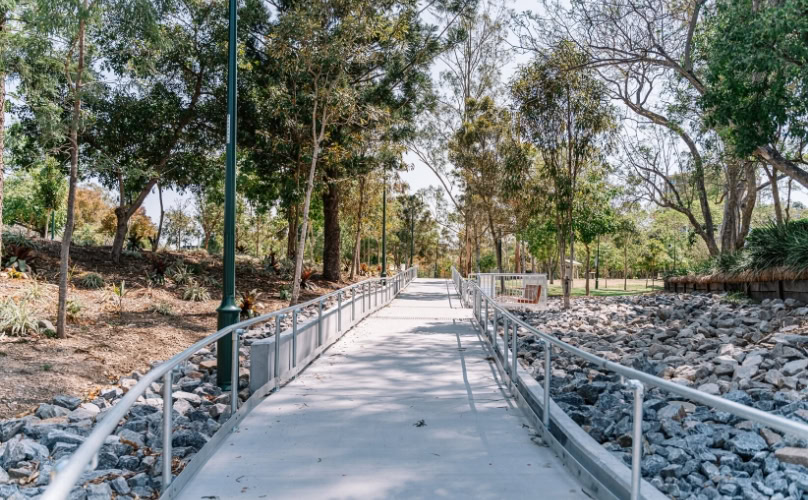 Moddex Value Chain: Why we were selected
Having worked with Waterway before, the client knew that they could trust the expert design and manufacturing teams at Moddex to deliver the ultimate, durable and aesthetic solution. At Moddex, we provide you with:
Complete design & engineering services
Stress offload on projects with complex regulatory and engineering restrictions
Key benefits of installing a Moddex solution on this project
Our in-house design team ensure all product is bent and rolled to suit the changes in angle and curvature on site, resulting in a neat turnkey solution.
Pre-designed flowing configurations lock together tightly, giving a quality finish and protecting against corrosion and weathering.
All materials including our unique DEXX locking screws come packed in kit form with an easy-to-follow Moddex install guide for fast, unobtrusive installation needing just a few simple hand tools.
As always with Moddex modular configurations, the need for welding has been completely engineered out – A big plus on this project considering the waterside construction location.
Corrosion protection is also ensured with all product being hot-dip galvanised offsite.
Quick & easy installation means significant savings in labour costs onsite.
As always, 100% Australia and NZ industry-standard compliance guaranteed – in this case, AS1170 land AS1428.
As with this project, our industry-leading expertise in pre-designed customised modular handrail and balustrades configurations will give you the peace of mind in knowing that your Moddex system will deliver not only a low lifetime cost of ownership, but a streamlined, quality finish to all your projects.
Get in touch with us here to find out how Moddex custom design can help you achieve the ultimate in handrails and balustrades. At Moddex, everything fits™.