At Moddex, we've conducted research to discover that maintenance and remediation come at a high cost, particularly when it comes to road and rail. Yes, barrier systems often get damaged – whether by transport or humans. However, with a Moddex modular barrier system, damage can be remedied quickly, inexpensively and with the least amount of disruption.
Easy replacement with just a power drill
Say a car hits a central reservation balustrade, the beauty of Moddex modularity is that the damaged piece can be easily removed, identified and replaced with only the need of a power drill. We'll deliver the identical piece to you onsite wherever you are in Australia. We're more responsive than any other barrier provider in the market.
A traditional system replacement would require welders and grinders to fix on the spot, with perhaps a need to put in a temporary fix whilst another permanent one is constructed offsite, ready to be fitted later. With Moddex barrier systems, there's no welding required, no fuss, no site shutdowns as could be needed on an open road or live railway station.
Every part coded for easy replacement

Being a proprietary system, we code and keep stock of every Moddex modular item. If you need a replacement for a Moddex part, simply quote the code, and we'll ship the exact same part to you from one of our fully-stocked warehouses. We can even come out and see you. It's all part of our commitment to provide you with outstanding customer service and care.
Avoid hidden and not-so-hidden costs
Moddex maintenance and remediation is easy and quick, with absolutely no need for renting temporary industry-compliant barriers that can often get forgotten, creating yet more project cost blowouts. By using Moddex, you avoid temporary costs such as these that wouldn't be calculated up-front.
By choosing a Moddex 100% no-weld modular system, you're removing the high financial and reputational costs associated with interruptions to road and rail users and services. Consider the customer backlash to delays in service and shutdowns caused by the welding needed with traditional barrier systems. On a rail site, notifying nearby residents and passengers of disruptions is costly in itself, not to mention the time needed in notifying public transport and freight logistics companies. It can all spiral into a huge and expensive headache very quickly.
Moddex systems are built tough, to last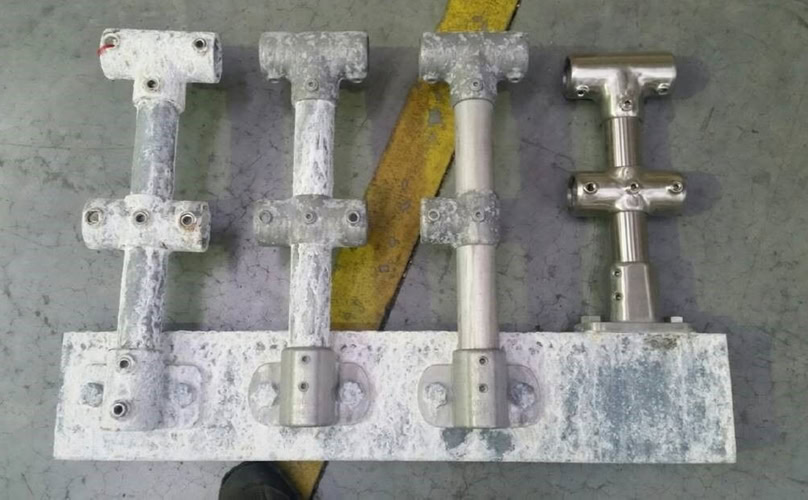 Some barrier systems require costly ongoing maintenance due to open joins where weathering and corrosion can easily set in. Moddex modular pre-engineered designs, on the other hand, fit together like a glove, forming close joins which drastically reduce ongoing maintenance requirements. Made fit-for-purpose from the toughest raw materials, and incorporating Moddex innovative components such as the anti-vibration DEXX Locking Screw, we promise you a barrier system that will stand the test of time.
Contact us today to find out how everything fits to make maintenance and remediation a breeze. At Moddex, everything fits™.