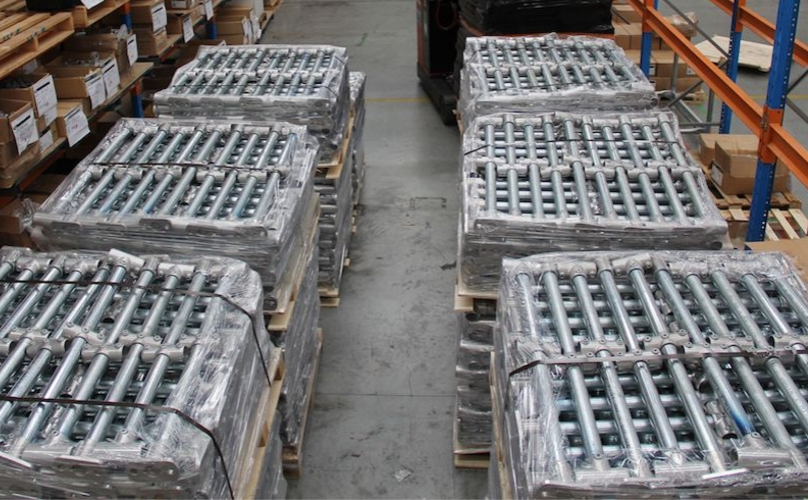 At Moddex, we talk about the power of a day. Every day you lose on a project comes with a huge cost attached – financial, opportunity and a reputation cost too. Thanks to our innovation in our handrail & balustrade kit, we're at least 50% faster on-site than any other barrier system. And additionally, with a fast lead time from customisation to delivery, too.
Typical feedback from our Moddex clients is about the speed, accuracy and efficiency of our installations. For example, what might take other suppliers and installers two weeks to deliver, we can turn around in a couple of days. For instance, as our Moddex team did on the Sydney Super Yacht Project.
To help you streamline project workflows and timelines, we've invested our engineering and technology expertise to bring you Moddex modular balustrade and handrail kits. Towards the end of projects, stress and costs can build up, adversely affecting everyone – project managers and contract administrators in particular. Let Moddex remove the strain.
Moddex's Handrail & Balustrade Kits remove the strain
Moddex handrail and balustrade kits enable installation in a fraction of the time. By investing in Moddex, you're also investing in the highest-quality solution with the lowest ongoing maintenance costs and an unrivalled low lifetime cost of ownership. Plus, boost your ROI and your reputation thanks to many efficiencies offered by Moddex.
Unlike other modular systems on the market, Moddex modular kits come complete with custom-designed modular connecting components. Being modular, they're adjustable, removing the potential of costly and time-consuming on and off-site customisation at installation stage. If obstacles occur at the installation, our innovative components like the in-line joiner, offer an easy fix and are quick and easy to install. Moddex modular solutions are 100% no-weld. Eliminating any on- or off-site cutting, power supply issues, obstructive welding tools or time-delaying site shutdowns.
Easy-to-Follow Installation
Your Moddex handrail and balustrade kit is delivered complete with all components and an easy-to-follow installation guide. Additionally, every component is numbered and corresponds to the guide, avoiding confusion, time delays and giving a fully-compliant result. Choose to install in-house by one of our highly-experienced Moddex installation teams.
Our Moddex way is to work closely with you from the get-go to ensure everyone's on the same page. We build clarity and precision around the system you need, therefore ensuring the ideal end-to-end solution is delivered to you as-specified. Measuring and scoping out your project, we then create a design intent drawing to identify and engineer solutions to any potential problems in advance, saving time onsite later on. Once approved, we deliver your Moddex system quickly, efficiently and on time, every time. That's our guarantee to you.
Our knowledgeable teams are available to give you advice. Take the worry out of your handrail and balustrade solution and focus your time and energy on other opportunities. Call us today on 1800 663 339 (AU) or 0800 663 339 (NZ). Find out how Moddex modular kits can help fast-track your project delivery.

At Moddex, everything fits™.