While you might have worked on a 'standard' site, we find that 'standard' is rare. So our innovation team prepared for contingencies. Our Swivel, Straight and 90-degree In-line Joiners will save you time, money (and head-scratching) when you hit an unexpected situation on site.
At Moddex, we project manage our clients and installer networks through the most complex handrail and balustrade installations. Our In-line Joiner family responds to both common and unexpected on-site challenges – an industry first.
Moddex In-line Joiners are designed to navigate both unforeseen site conditions and common everyday challenges. To circumvent unplanned obstacles on site, the Swivel In-line Joiner provides internal expansion from 0-90 degrees. Together with Straight In-line and 90-degree joiners, we can overcome any on-site challenge and simplify any complex handrail or balustrade installation.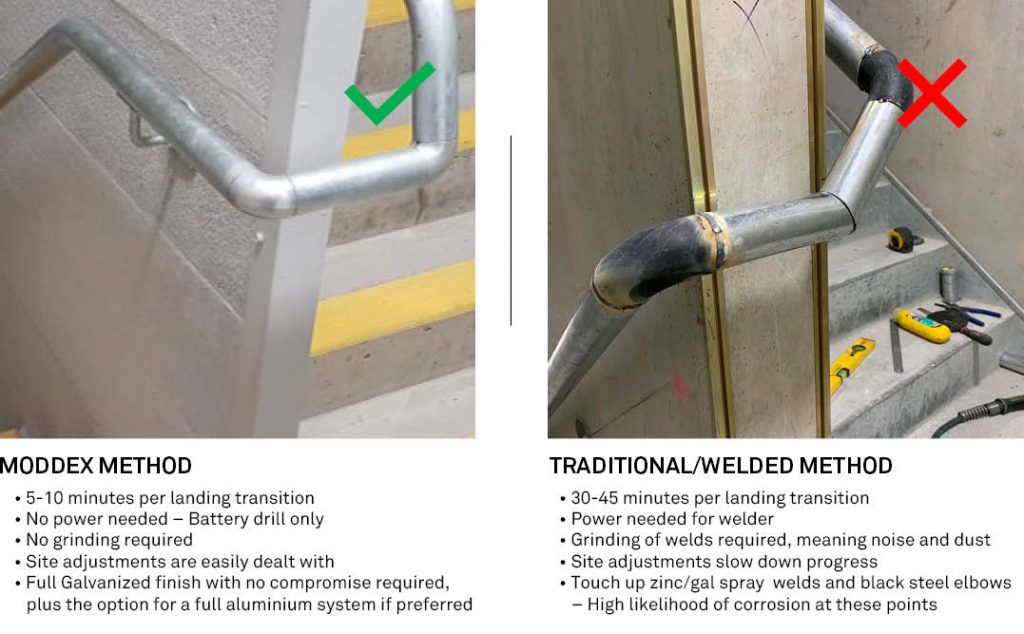 Want to learn more about Moddex in-line joiners?

Get in touch with our expert team, call us on 1800 663 339 (Australia) or 0800 663 339 (New Zealand) or download our product brochure. We're here to help, whether you're after technical support or you need advice on integrated systems.