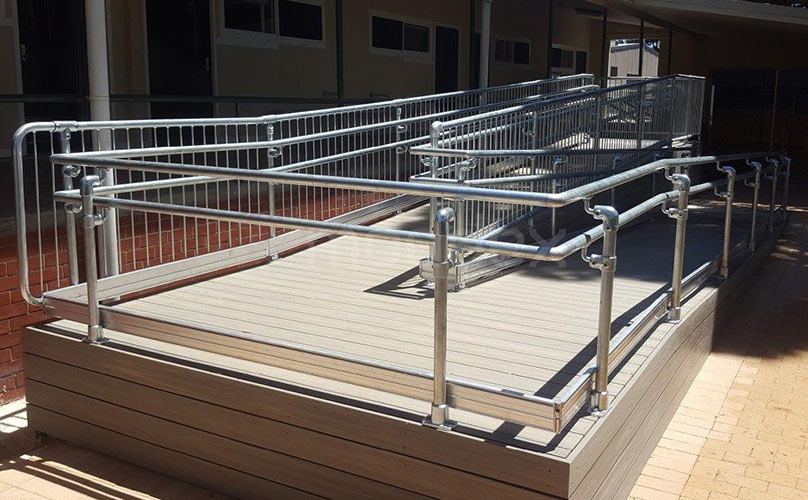 We wanted to make life simpler for our customers so we designed all our modular components to connect with each other. This means a more streamlined ordering and installation process for you, saving you time and money and giving you peace of mind that your project is compliant.
At Moddex, we're continually striving to make modular better. Our research and development team has moved beyond connecting modular components to create a single handrail or balustrade system. Through modular system connectivity, it's now possible to achieve seamless connections from disability handrail systems to commercial balustrade systems.
From disability access areas through to walkways and platforms for everyday use, Moddex Assistrail Disability Handrail configurations will connect directly with Conectabal Commercial Balustrades to achieve compliance on your next project.
Want to learn more about Moddex interconnecting rail systems?
Get in touch with our expert team, call us on 1800 663 339 (Australia) or 0800 663 339 (New Zealand) or download our product brochure . We're here to help, whether you're after technical support or you need advice on integrated systems.