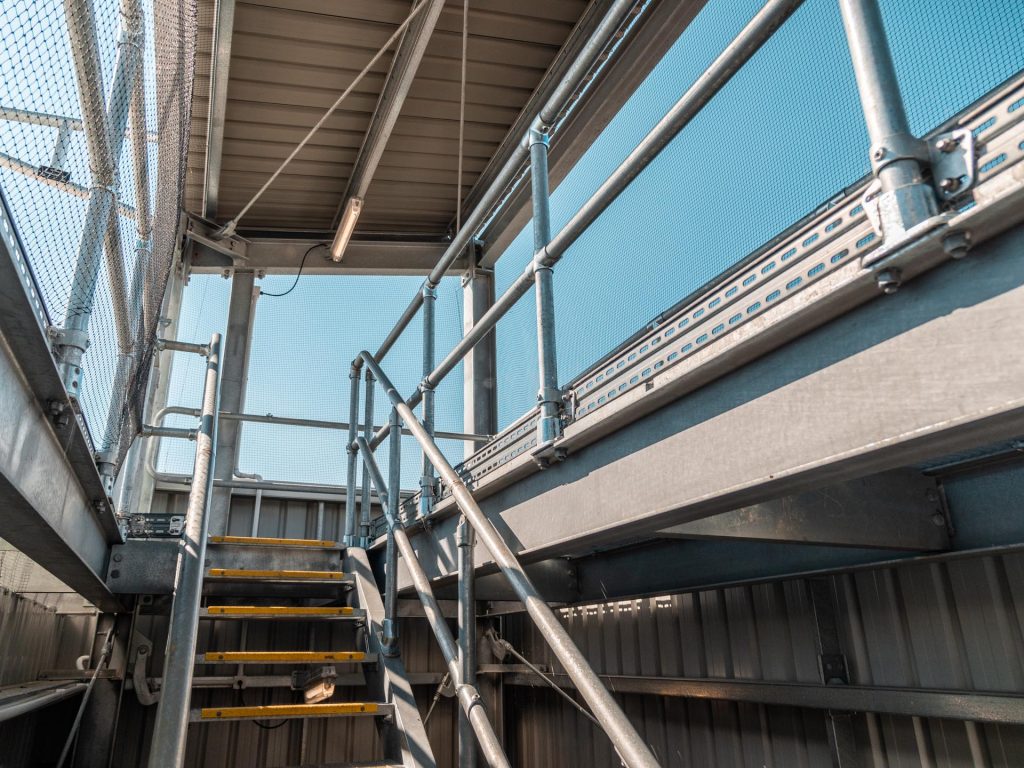 The light, flexible and structurally-tough Tuffgard® Toeboard, which was created to meet the strict requirements of AS/NZS 1657,  provides a high level of safety and security against hazards such as falling tools across maintenance platforms, mining and construction sites. Unlike other toeboards on the market, the Tuffgard® Toeboard is completely modular and adjustable.   
Thanks to Moddex's innovative Tuffgard® Toeboard solution, you'll find it's quick and easy to comply fully with Australian and New Zealand Industry Standards. Ensuring maximum site safety.
The modular post bracket assembly allows you to make fine adjustments very easily in order to meet the legal 10mm gap requirement above raised walkways. You have the control and flexibility to adjust the height of the toeboard across uneven surfaces without the need for welding tools and onsite customisation.  
Slotted holes in the Tuffgard® Toeboard allow for almost-infinite adjustment when fitting up to the post bracket.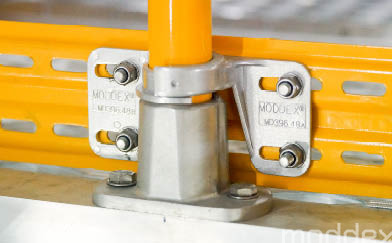 Plus, we've engineered it to be a lot stronger thanks to the unique roll-formed profile design, giving a much straighter finish than traditional 100 x 6 flat steel designs.
Part of the Tuffrail® industrial handrail range, the Tuffgard® Toeboard fits perfectly across all Moddex modular systems and showcases once again how Moddex's innovative design thinking saves time, money and – most importantly – people.
Want to learn more about Moddex Tuffgard® toeboard systems?
Get in touch with our expert team, call us on 1800 663 339 (Australia) or 0800 663 339 (New Zealand) or download our product brochure . We're here to help, whether you're after technical support or you need advice on integrated systems.