Within our Industrial Handrail range (Tuffrail) we have three material types, that between them cater for pretty much any environment!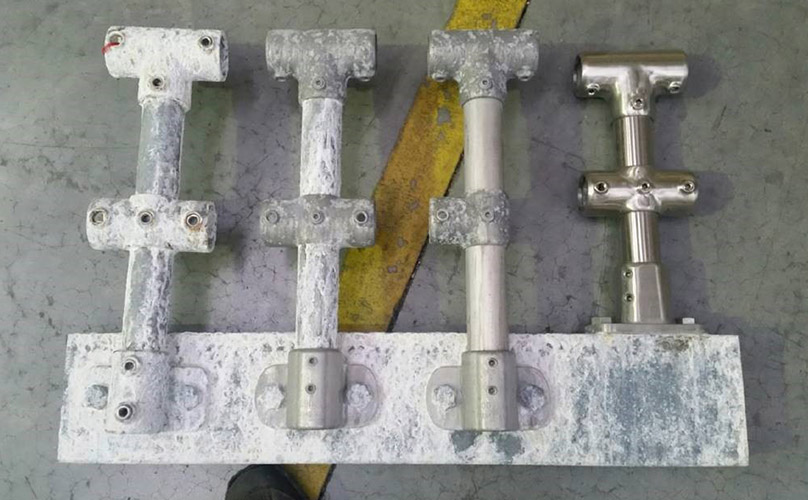 When you're dealing with sites exposed to the elements and harsh chemicals, you need to know that the handrail and balustrade systems in place are tough and capable of providing maximum site safety.
Moddex innovative engineering design and technology brings renowned expertise essential to implementing the barrier solution made from the most suitable raw material – hot dip galvanised steel, marine grade aluminium or 316 grade stainless steel – for your environment. For industrial projects in corrosive environments such as the water, mining and resources sector, Moddex is the only choice.
316 grade stainless steel gives Moddex the edge; it's the only modular stainless-steel handrail for industrial applications available anywhere in the world. Modular galvanised steel handrails have existed for many years and more recently, some aluminium systems, but modular AND 316 stainless steel? Only available in Australia and New Zealand through Moddex. Discover the Moddex Tuffrail® range today.