With busy times ahead for architects, engineers and project managers in non-residential and infrastructure construction, Moddex NZ delivers modular, no-weld, pre-engineered and compliant handrail and balustrade systems for a huge range of projects and applications.
The 2019 National Construction Pipeline forecasts that total NZ construction activity will continue to grow through to 2021 with a peak value of $43b before slowly tailing-off to $42b by 2024.
Residential building will be the largest segment, but activity is forecast to level out from 2020 onwards.
Non-residential activity is forecast to peak at just over $9b in 2021 before falling away to $7.2b by 2024. Accounting for 48% of projects, commercial building dominates non-residential while education (22%) and industrial building (11%) are strong contributors.
In 2018, infrastructure activity increased to $7.6bn – a 12% increase over 2017 and is expected to steadily increase to $8.3b by 2024. Transport, water and subdivision projects will dominate new infrastructure activity in 2019, contributing 93% of the total value.
Moddex NZ Pre-Engineered Modular Barrier Solution
It was Moddex NZ pre-engineered design thinking and expertise that first brought the modular barrier system to New Zealand over 5 years ago. Still leading the field today, at Moddex NZ we're the only pre-engineered design provider in the industry. We've made our proprietary system available in smart files across ArchiCAD, Revit and Tekla for easy building-in at project architectural design stage. Once approved by you, we get straight into manufacturing, delivering and installing your product according to your project timeline. You're given everything you need in an easy-to-follow coded kit form, with absolutely no welding necessary, and we're always available to install if you need us to. Need another part? Just quote the 4-digit code number and we'll deliver it immediately.
Our Christchurch warehouse is kept fully stocked with a full inventory of modular configurations, meaning we guarantee shipping of any component to you onsite anywhere in New Zealand within 3 days. With the widest range of modular components on the market today, we can have your handrail or balustrade system specified, delivered onsite and installed in half the time it would take other barrier system suppliers.
Your Needs are Our Priority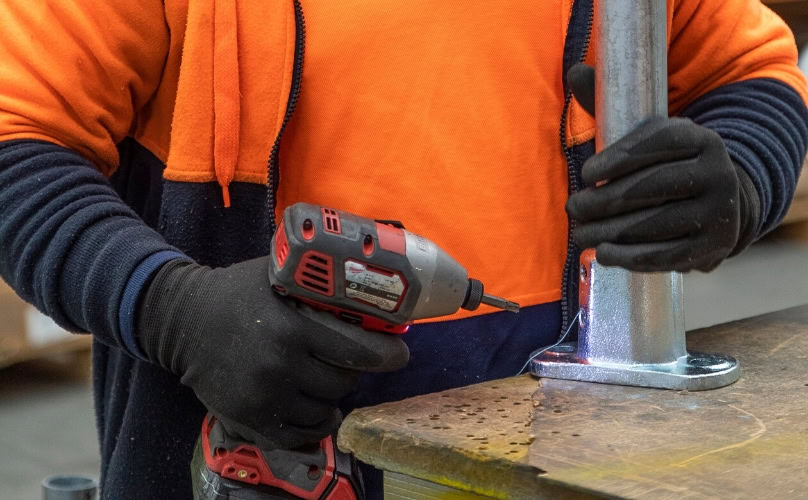 Thanks to the many years' research, development, design and engineering behind every modular configuration, we guarantee your Moddex system will be 100% industry standard-compliant and fit-for-purpose from the get-go. No need for welding, no need for weak spots; your pre-engineered 100% no-weld design will stand the test of time, meaning you can enjoy a low lifetime cost of ownership and minimal lifetime maintenance.
Your project needs are our priority and we work consistently to evolve and deliver modular solutions that reduce time onsite to a minimum. Project design, manufacturing and installation timelines are literally halved with Moddex NZ in comparison to the performance of the nearest competitor, creating a win-win for you and your client.
At Moddex NZ, outstanding pre-engineered design ensures everything fits to guarantee seamless, 100% compliant and fit-for-purpose barrier systems delivered on time, every time. Visit moddex.com or call 0800 663 339 to find out more.