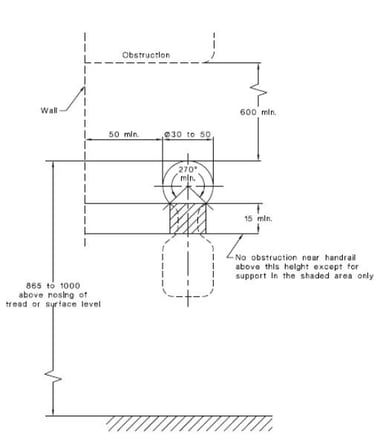 The design and construction of handrails shall comply with the following:
a) Handrails and balustrades shall not encroach into required circulation spaces.
b) The cross-section of handrails shall be circular or elliptical, not less than 30 mm or greater than 50 mm in height or width for not less than 270° around the uppermost surface as shown in Figures 29(a) and 29(b).
Elliptical handrails shall have the greater dimension in the horizontal axis as shown in Figure 29(b).
h) The clearance between a handrail and an adjacent wall surface or other obstruction shall be not less than 50 mm. This clearance shall extend above the top of the handrail by not less than 600 mm.
i) Handrails shall have no obstruction to the passage of a hand along the rail, as shown in Figures 29(a) and 29(b).
Moddex supplies disability handrails compliant with Australian Standard AS 1428.1:2021 and the Disability Discrimination Act (DDA). Click here for more information assistrail-disability-handrails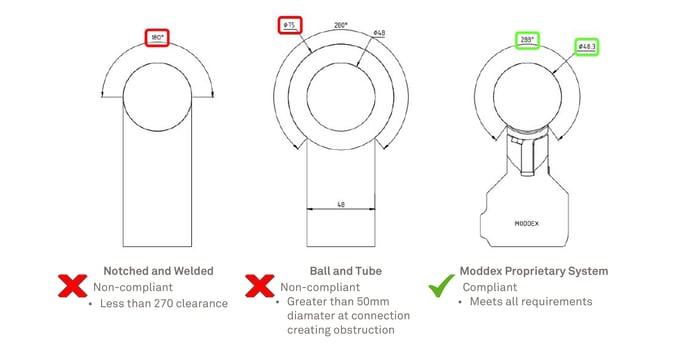 To save time, resource and ease of installation when specifying Moddex stair handrails or balustrades please consult the Compliance Tip or contact us on 1800 663 339 or sales@moddex.com.au