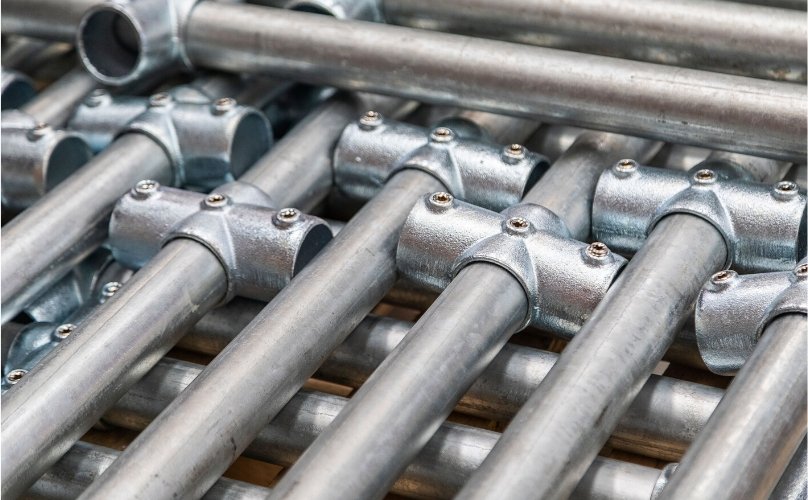 Pre-engineered design is the backbone behind Moddex modular barrier systems.
It was Moddex's innovative design thinking and expertise that first brought the pre-engineered design system to Australian and New Zealand markets over 10 years ago. We're still leading the field today with an unrivalled wide range of configurations designed to fit perfectly across any site, however challenging.

Thanks to the many years' research, development, design and engineering behind every pre-designed modular configuration, we guarantee your Moddex system will be 100% industry standard-compliant and fit-for-purpose from the get-go. Behind every modular configuration is hundreds of hours' work in designing, refining and interpreting industry standards to ensure 100% industry compliance.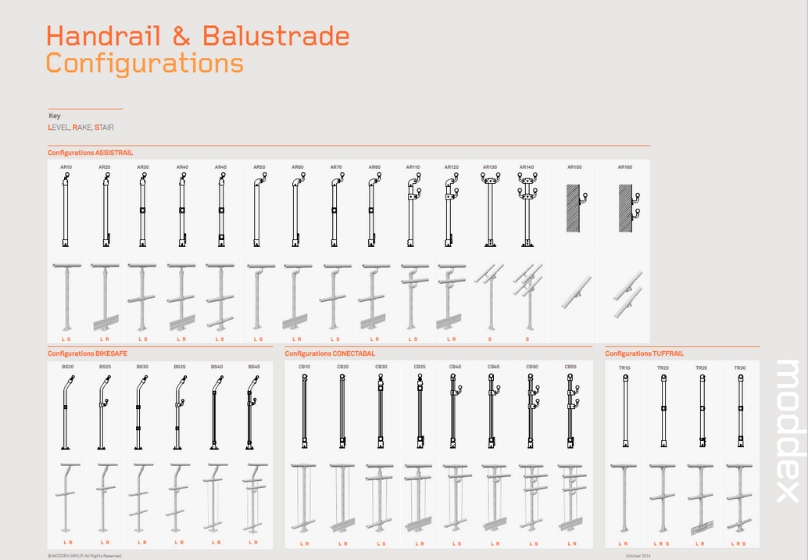 At Moddex, we're constantly sharing our experience and learnings across a huge range of projects including mining, civil, commercial, and non-residential construction. Additionally, we create configurations made up from a wide range of Moddex innovative components which fit together to accommodate every site variable. So you can rest-assured you'll receive exceptional customer service plus meet your deadlines easily with a superb-quality barrier system, built to stand the test of time and deliver a low lifetime cost of ownership.
Pre-Engineered Design that is Compliant
Sites invariably change from initial measurement phase. Thinking through your every project detail, we anticipate every foreseeable obstacle in the design phase to ensure that we're giving you the most suitable design from the outset. If unforeseen obstacles arise once onsite, we ensure that every single one is solved quickly and smoothly. We select suitable Moddex configurations to fit together, accommodating issues such as inconsistent angles and measurements. We give you the peace of mind knowing your project will be finished on time, in time, to budget and to the highest Australian and NZ standards and with full flexibility and adjustment capability across your whole barrier system.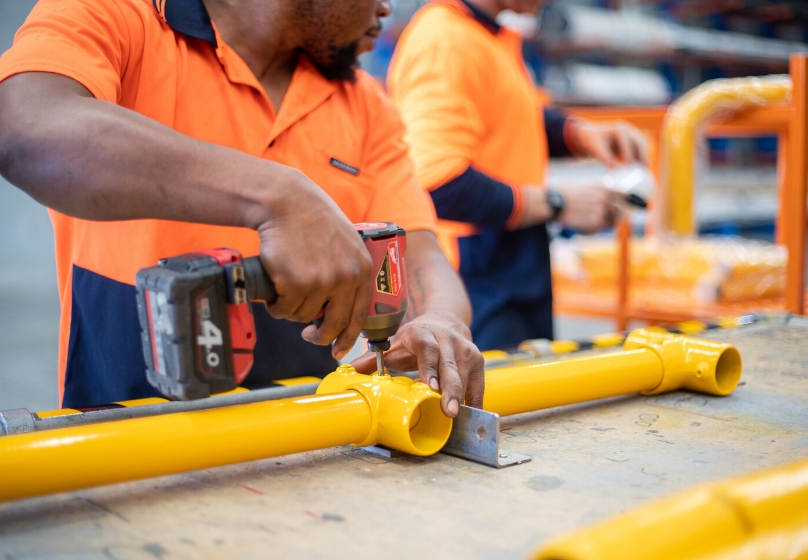 Your project needs are our priority, and we work consistently to evolve and deliver modular solutions that reduce time onsite to a minimum. At Moddex, we really go the extra mile to identify ways to streamline your workflow, enabling you to get on with your other projects sooner. Project design, manufacturing and installation timelines are literally halved with Moddex in comparison to the performance of our nearest competitor. Not only does this create a win for your client, it's a win for you – boosting your reputation for reliability, speed and delivery of high-quality fit-for-purpose finished products.
At Moddex, everything fits™. Contact us today to find out how our pre-engineered design systems can help you.