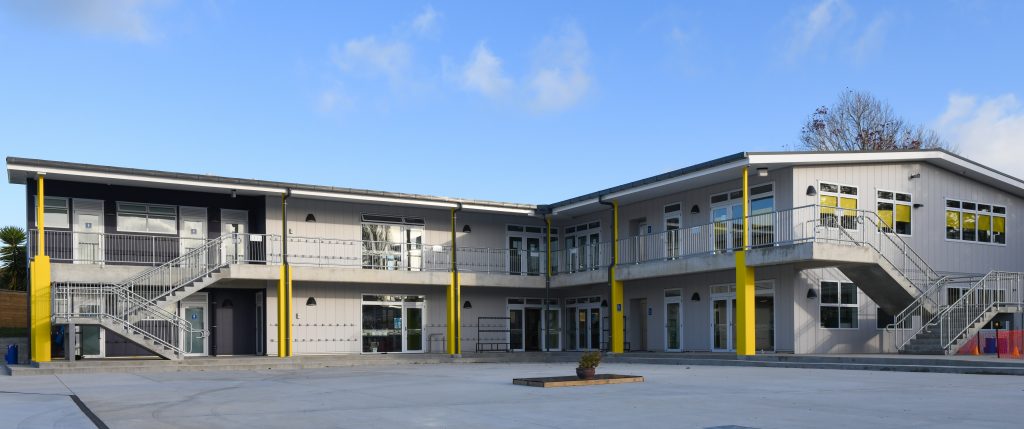 The New Zealand Government has committed $1.2 billion into refurbishing and expanding existing schools and building new schools to ensure school properties continue to support education in the years ahead and meet the growing demand of New Zealand Learners.
As part of the School Property Rebuild Programme, Moddex was contracted by Astley Construction, a design builder doing work for the Ministry of Education on the Manurewa West Primary School Upgrade.
The project included a 2 Storey, 12 Classroom Building. There was a requirement for a compliant, high quality and easy to install balustrade on the stairs and deck of the new block. In the past, the contractor had used traditional fabricated welded balustrade systems. This meant much cutting and welding was required on site which was time consuming and disruptive to school operations. This highlighted a need for a compliant and functional balustrade system that was able to be installed in a quick and efficient manner to align with the build programme with as little disruption to the school environment as possible.
The Moddex balustrade was attractive to all parties as our modular build meant no onsite welding was required and eliminated the need for onsite hot works and site shutdowns. Our pre-configured systems ensured fast installation, compliance, high-quality product, and a low cost of ownership for the client.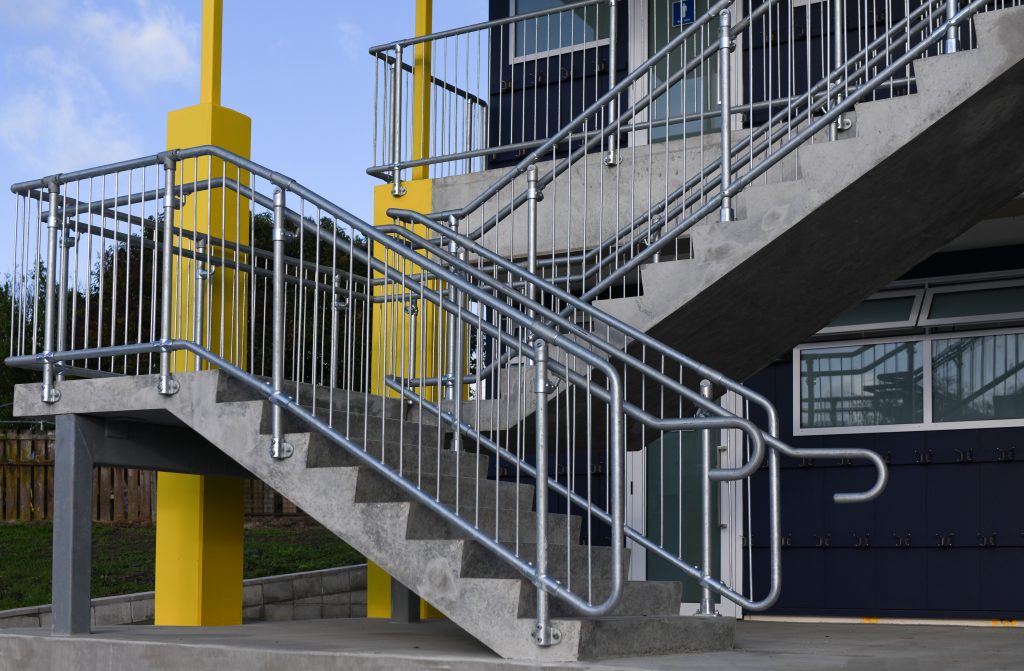 Working in collaboration with Astley Construction and the Architect, Moddex advised as to system types to best suit the application and meet compliance to the New Zealand Building Code. Because our product configurations come in families, we were able to refer to a specific product type which ensured alignment across all parties as to the exact system for the application. The Moddex configurations used to complete the design were: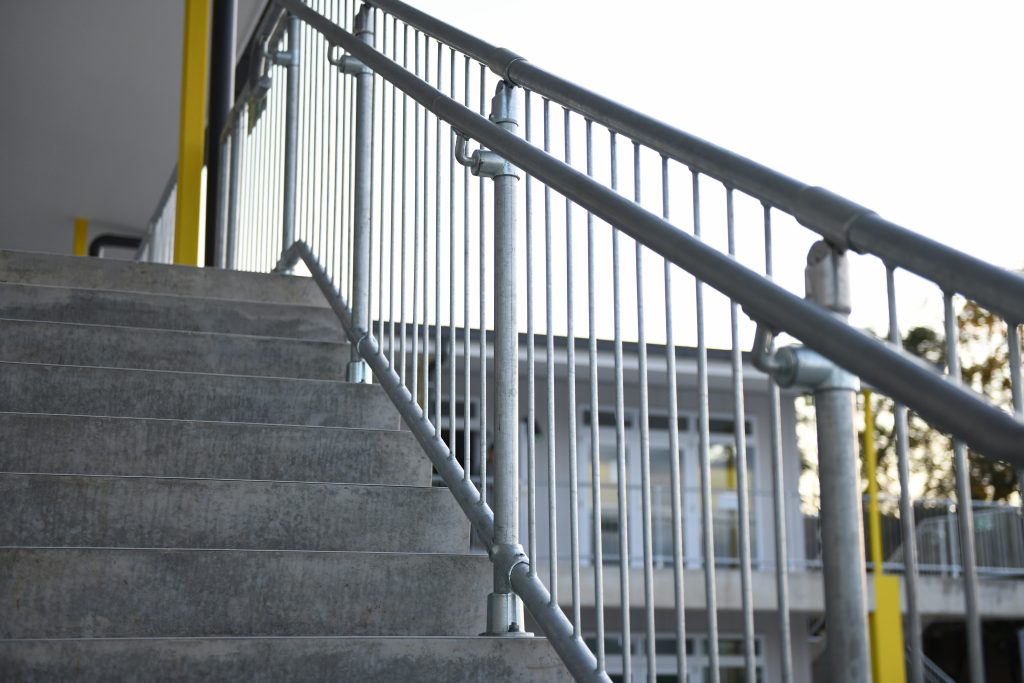 From here Moddex completed a site measure and produced dimensional CAD drawings. These were shared with the main contractor and architect to be checked off against site dimensions to ensure a perfect fit on site. Our Moddex team completed all fabrication in-house at our purpose-built manufacturing facility. Following our fabrication process of cutting, bending and welding the product was then hot dip galvanized. All items where then sent to site flat packed and fully pre-configured. This brought significant time saving efficiencies on site with install being completed within a week. The end result was a fully compliant, fit-for-purpose smart and functional solution – not to mention a happy client!
Our client said: "In working with Moddex over the installation of external balustrading and handrails at the Manurewa West Primary School, I found their communication systems and information provided to be precise. The utilitarian design is functional, cost effective and has an esoteric appearance.
As with this project, our industry-leading expertise in pre-designed modular handrail and balustrades configurations will give you the peace of mind in knowing that your Moddex system will deliver not only a fast installation time but a low lifetime cost of ownership and a streamlined, quality finish to all your projects.
Get in touch with us here to find out how Moddex pre-configured solutions can help you achieve the ultimate handrails and balustrades on your project. At Moddex, everything fits™