Creating an accessible environment that allows those with special needs, the elderly and disabled to freely navigate around buildings and facilities without risking their safety is essential in enabling them to lead a normal life. Moddex Assistrail® Disability Handrails provides ease of access, safety and rest opportunities, particularly for people with limited mobility. Designed for use across ramps, stairs and walkways, Assistrail can be used in a range of applications including aged care, educational, medical, public access areas and community centres. Utilizing a continuous top rail system, the flush connection provides for a smoother, safer finish.
With fifteen configurations available in the Assistrail® family, Moddex proprietary systems offer solutions for any level, ramp, stair and Class 9b buildings (primary schools) applications. View the Assistrail Matrix below.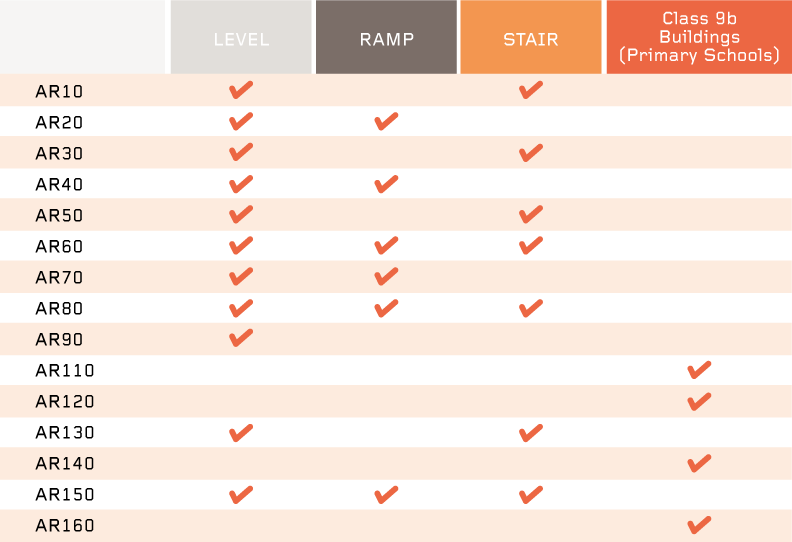 Key Features
Compliant
All styles are pre-engineered, preconfigured and independently load tested for compliance with Australian Standards AS1428.1:2009, the Disability Discrimination Act (DDA) and will adapt to every building classification within the National Construction Code (NCC) and the New Zealand Building Code. For further information on handrail requirements, check out our FAQ's section.
Seamless Installation
Unlike traditional welded systems, our modular handrails cut installation times in half. All systems are delivered in ready to assemble, flat pack designed for quick and easy installation. With 100% no-weld you don't have to worry about any hot works permits, toxic fumes or site shutdown.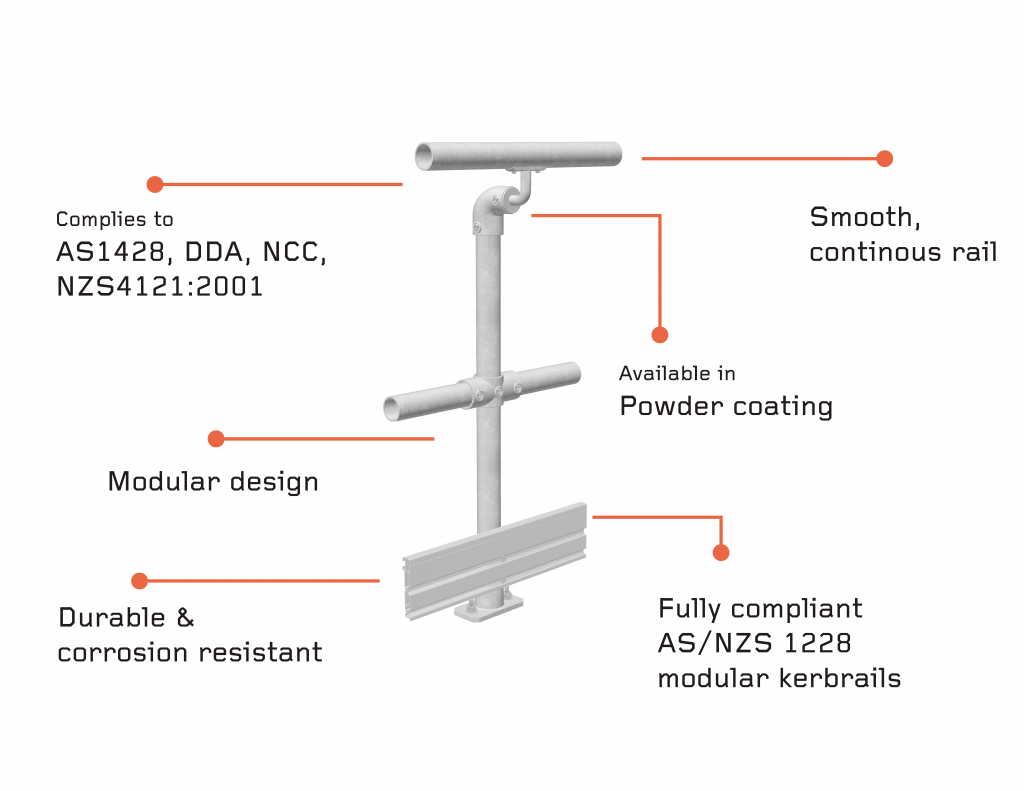 Durable
Manufactured from hot dip galvanized structural steel, Assistrail offers a low maintenance solution to your project. The galvanized finishing process involves zinc coating to minimum 390GSM, providing outstanding corrosion protection. Through rigorous testing to meet requirements of relevant Australian Standards, you can be rest assured Moddex Disability Handrails will stand the test of time.
Customisable
For a fully customised look that will set your project apart, the possibilities are endless with Moddex. All components are available in a custom powder coated finish to suit any style without compromising on safety. For ideas to enhance your buildings' aesthetics, check out our projects page.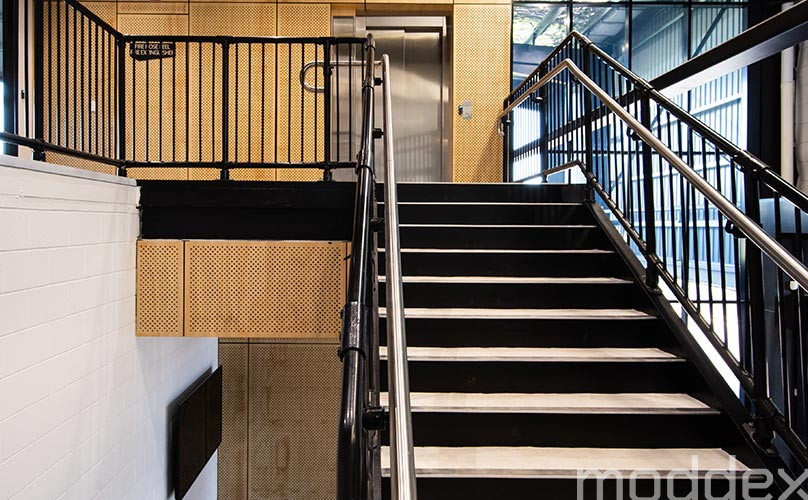 ---