Over the past couple of years, we have had the opportunity to work within many different industries. What's exciting about working with clients across different industry spaces like three-waters, education, multi-level commercial construction, road and rail, is that we get a chance to create some great solutions with great people!
Road & Rail
Extensive road or rail project? Never too complex for Moddex.
Road and rail infrastructure projects can have the most extensive requirements, especially when it comes to compliance and design. So when you're involved in a large project, it's good to know that some elements can be stress-free!
Investing in the Moddex system means we take care of the design, manufacture and installation of your project barrier requirements, delivering a turnkey, design build package. Being pre-engineered, with many years' research, development, design, and engineering behind every pre-designed configuration, our engineer can conduct a detailed evaluation of your handrail and balustrade design and produce a site specific PS1 to ensure your Moddex system complies with the New Zealand Building code & other relevant standards.
With a proven track record of successful projects and working with some of New Zealand's leading companies such as KiwiRail, HEB Construction, Fletchers, McConnell Dowell, NZTA and many more, you can be sure Moddex can provide a solution no matter how complex your project.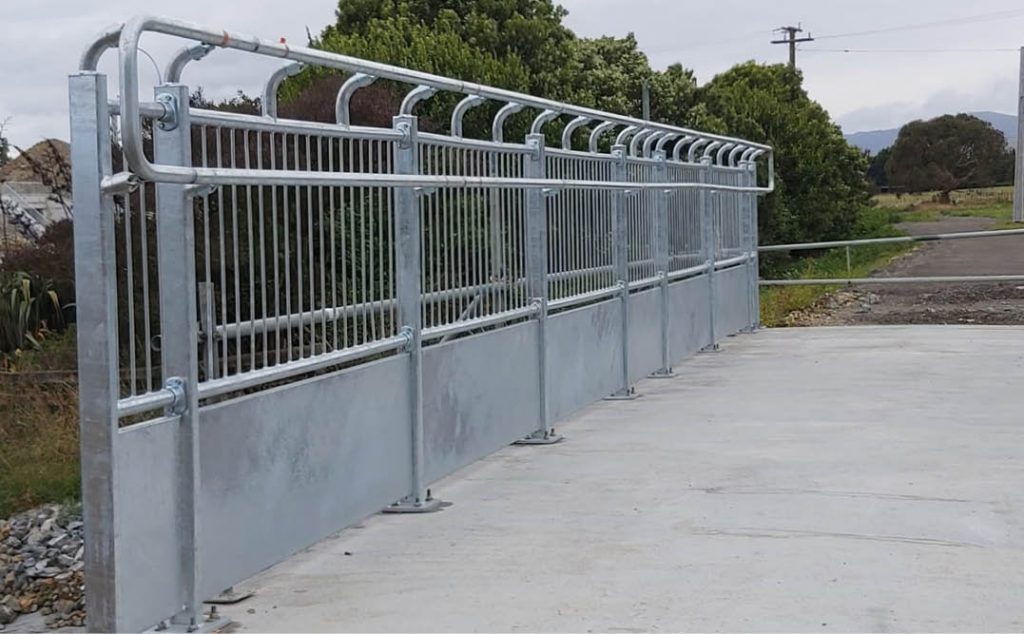 Three-Waters
Corrosion-resistant, complaint solutions – ideal for 3 waters!
When you're dealing with sites exposed to the elements and harsh chemicals such as water treatment plants, you need to know that the handrail systems in place are tough and capable of providing maximum site safety.
Our Industrial Handrail Tuffrail® range is available in three different material types: hot dip galvanised steel, marine grade aluminium or 316 grade stainless steel. Manufactured in-house, and sent to site flat packed, the efficient installation method of our modular systems reduces the risk potential of water contamination. Being a no-weld system it eradicates the need for hot works permits and associated safety hazards of grinding, welding and creating sparks in flammable environments.  For industrial projects in corrosive environments, Moddex is your #1 choice.
Multi-Level Commercial Construction
Functional balustrade requirements as well as aesthetic? Moddex covers all aspects.
The Multi-Level Commercial Construction industry including apartments, hotels and office blocks is one of the core sectors in the New Zealand economy. 
Time is money in construction. What our clients need is a smart, functional, easy to install, low cost of ownership handrail or balustrade system. Moddex delivers just that! Our modular systems are designed and manufactured off-site providing the ultimate pre-fab solution. This gives a greater degree of flexibility on site with materials made to fit the structure. Should there be any changes on site this can be easily accommodated for with the system flexibility allowing components to be adjusted or added to with ease.
Our modular pre-engineered handrail & balustrades aren't just designed to be functional and easy to install, but are a great aesthetic option in either a galvanized finish or a sleek and refined powder coated finish.
We have completed a large number of multi-level commercial projects with our design build delivery – check some of these out below.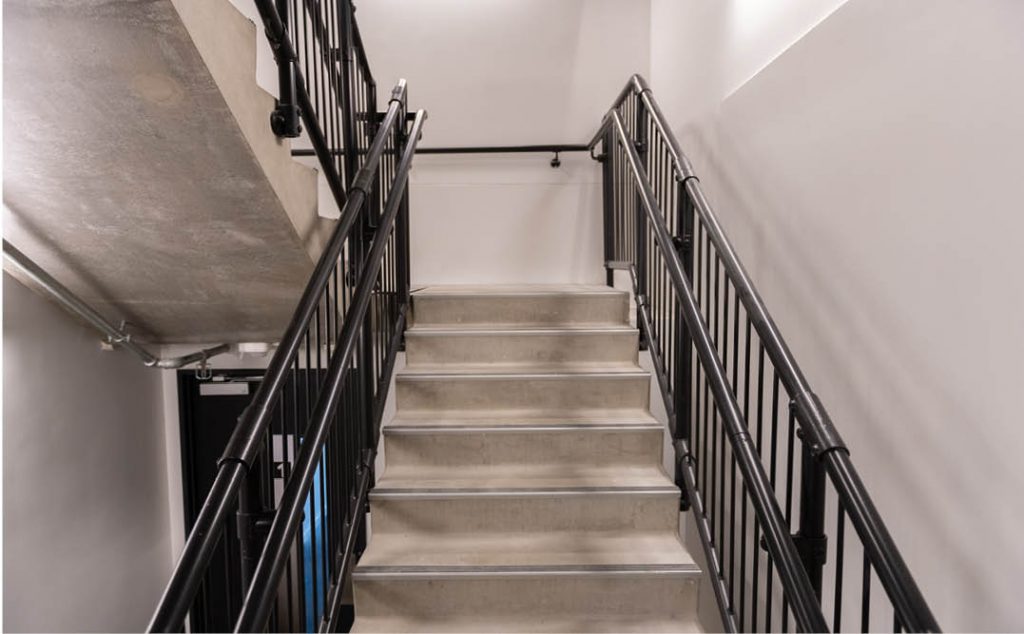 Education
Pre-engineered, modular solutions that are fast to install – ideal for working around school hours!
Moddex has been a long-standing supplier of our compliant, modular handrail and balustrade systems to government-led projects under the Ministry of Education.
With a number of completed successful school projects, Moddex has gained an outstanding reputation for our 'turn-key' mode of operation, optimising efficiency and securing compliance every step of the way for every one of our projects. Our pre-engineered modular systems make installations fast with no need for welding or disrupting regular school hours.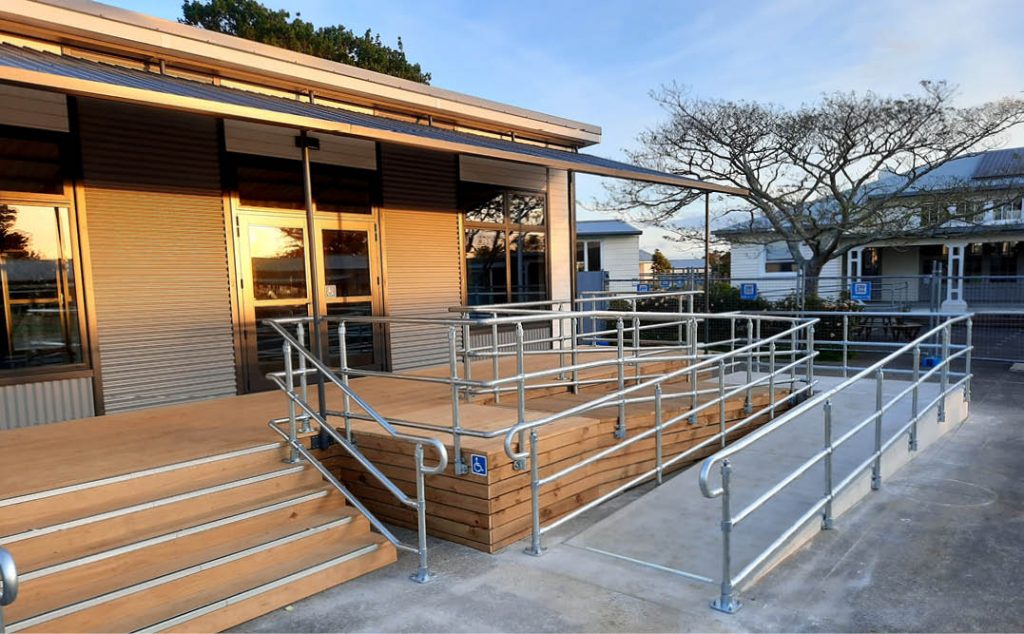 Whether you're an architect, specifier, project manager, engineer or fabricator, and working on a project in any industry, our end-to-end service and our pre-engineered solutions, make it more than easy to work with Moddex.
Get in touch today:
0800 663 339 | info@moddex.co.nz