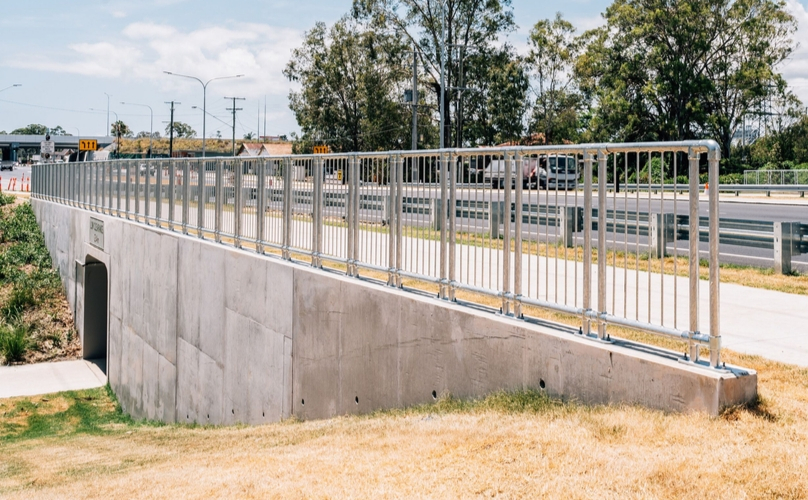 Why Choose a Modular Handrails And Balustrades System?
When your project demands handrails and balustrade solutions, you need your solution to fit, wherever you are and whatever your project scope requirements. This is where Moddex delivers; we're the preferred modular handrails and balustrades provider in Australia and New Zealand.
How Moddex Modular Works
Our modular systems give you flexibility on your project, wherever you are and no matter the accessibility limitations. Because we use the latest technology, we create end-to-end systems from concept design to installation by combining a wide range of Moddex innovative customised modular components which fit together like building blocks to create the perfect project solution for your handrails and balustrades. Our customers include architects and specifiers, fabricators and professionals in civil and infrastructure construction, non-residential construction and mining. Additionally, like we have for them, we cater to your every project specification, no matter how complex.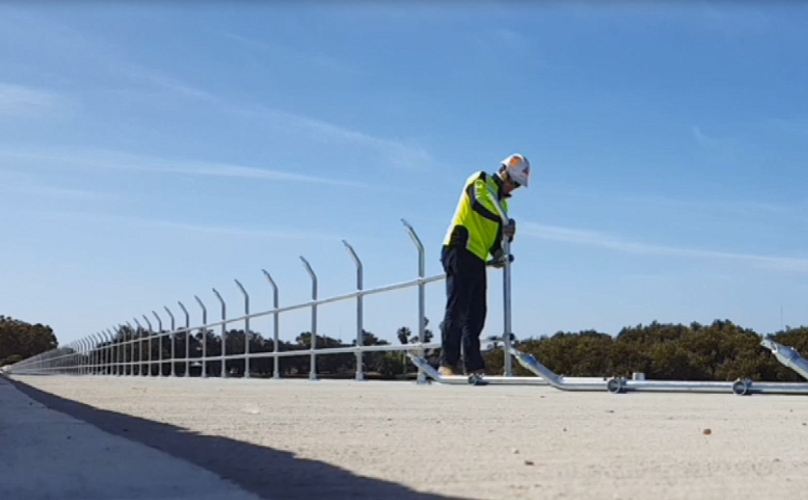 Being modular, our Moddex solutions provide flexibility to customise solutions on-site if unforeseen obstacles ever arise. Because of our expertise in customisation in the configuration of a wide range of modular components, we have every component necessary to do the best job for you and we guarantee we have a solution for your every challenge.
Moddex Modular Handrails and Balustrades: How Do They Compare to Traditional Welded Systems?
All Moddex modular systems are 100% no-weld, giving you countless benefits over using other traditional welded systems. Because they are customised and manufactured off-site to be easily-shippable to your site, all that's needed for installation is a battery-operated hand drill, eliminating the need for heavy tools and machinery essential for traditional welded systems. Being quick and easy to install, by using Moddex modular handrails, you will save valuable time and costly project delays. For instance, by avoiding on-site welding, hot tools licenses, toxic fume safety procedures and site shutdowns.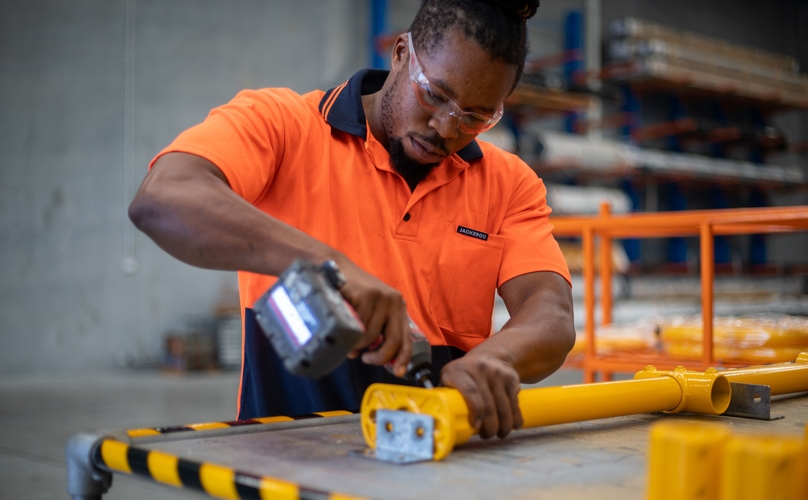 The Simpson Falls project was a complex bushland site operation governed by an array of stringent standards and severe access limitations, not to mention safety standards given the bush terrain and fire restrictions. Thanks to our no-weld portable modular system, avoiding the need for welding equipment and heavy machinery, our Moddex teams successfully customised and delivered the perfect modular solution safely, in time and on budget.
Moddex's Modular Range Includes: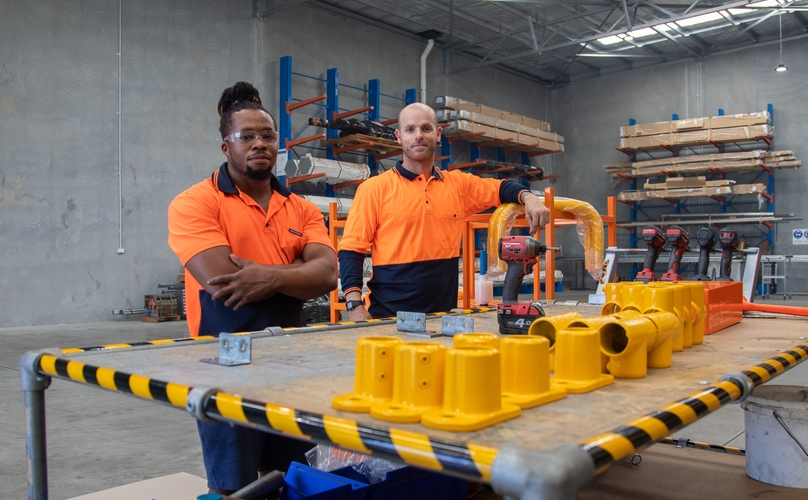 Moddex Modular Handrails & Balustrades Solutions For Any Commercial or Industrial Application
Moddex modular systems have the flexibility to work in a wide variety of sites, including:
Selecting the Right Balustrade System For Your Project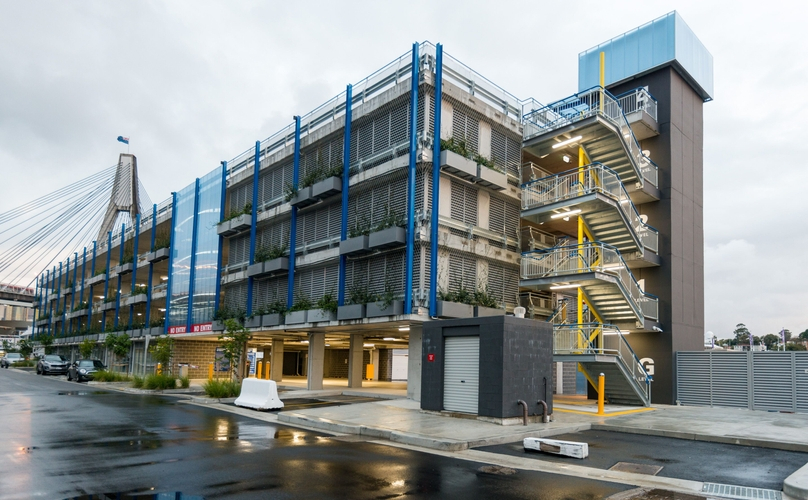 You have your project and you're looking for the right solution for your modular handrails and balustrades. At Moddex, we're industry leaders and innovators in the design, project management, customisation and installation of modular handrail and balustrade systems, and so we bring decades of specialist experience. Therefore, no project is too complex for our expert project teams of designers and engineers. Because we customise solutions to suit every project, across many sectors including mining, infrastructure and non-residential construction. Above all, we like to help you make sure everything fits™ and we enjoy working closely with our customers to identify every specific project requirement to inform design and delivery of the ultimate solution for the complete success of your project.
End-to-End Value Proposition
Our end-to-end value proposition is dedicated to saving you time, money and worry – from concept to delivery and installation. For instance, projects come with their unique challenges, where Moddex can provide you with the most value by ensuring project success every time. Additionally, by working closely with you, we ensure your every project specification is met and every potential hurdle identified, scoped out and solved early in the design modelling process. We will also ensure your final handrail / balustrade solution is efficiently and fully thought-out from design, specification and quoting to final testing and installation on-site, ready for use. You can then choose to install yourself or to use our Australia/NZ-wide network of accredited Moddex-installation experts.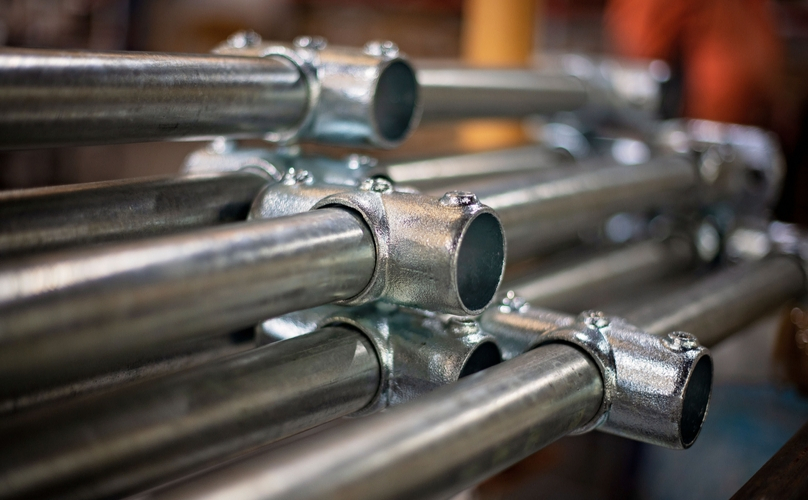 We're All About Engineering Innovation
At Moddex, customers come to us with the most complex of project requirements. And because we enjoy meeting those challenges head-on, we work with our customers to deeply understand their project limitations to develop the perfect solution to fit. Above all, thanks to decades of expertise in design, engineering, project management and customer service, we have best-equipped teams to make your project a complete success, delivered on time, within budget and fit-for-purpose. We're the game changers in the modular handrails and balustrades industry and enjoy constant evolving and innovating to create the ultimate modular solutions for our customers.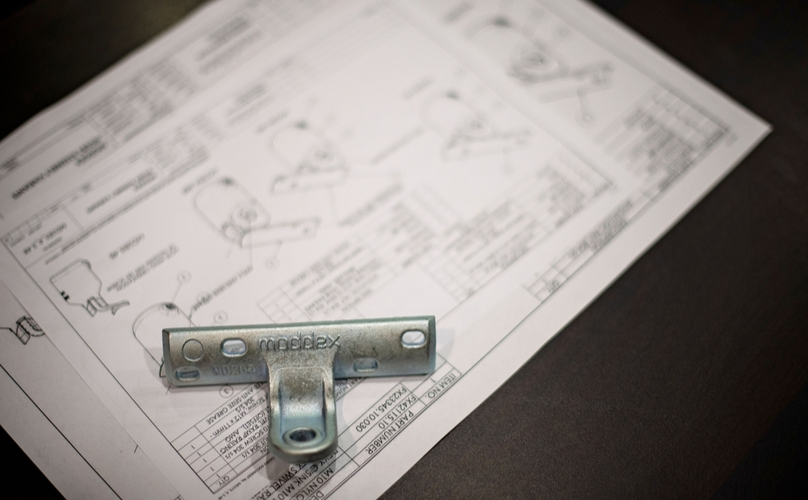 Read about our latest innovations and their applications:
The Skyrail project demonstrates our ability to work with complex project requirements to create a 100% industry-standard-compliant solution. We also work with cutting-edge technologies including BIM files for Revit, ArchiCAD and Tekla tools to create the most-accurate models, help speed up detailing processes and ensure the ultimate success of every project. Additionally, our internal CAD teams can typically model and supply the design intent for your approval within five days of receiving the site details.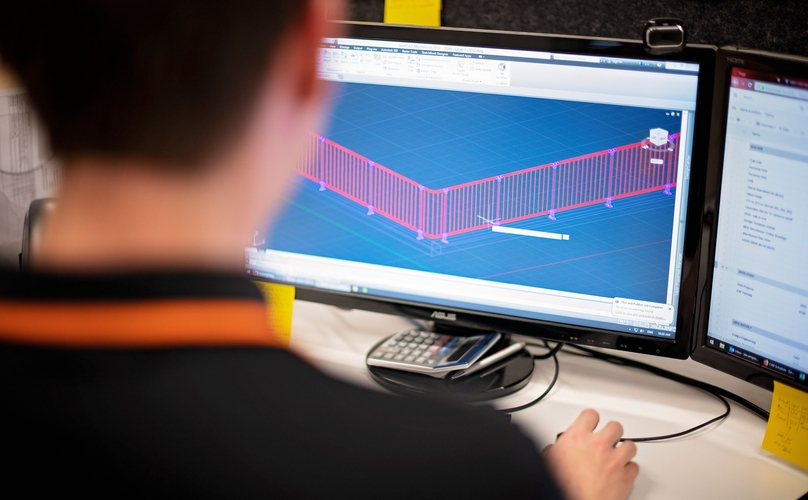 100% Safety and Industry-Standard Compliant Modular Handrails and Balustrades Across Australia and New Zealand.
Many projects have complex levels of safety requirements and industry standard compliance. So safety is a top priority at Moddex, and our teams are fully up-to-date on all industry standard requirements. For example, we have designed modular components to comply with the AS/NZS 1657 industry standard that specifies there should be unrestricted movement on all handrails and guardrails. Thus ensuring that every system undergoes rigorous testing to meet Australia and New Zealand compliance standards are met 100%. Our modular components have also been designed to create easily-customisable and seamless handrails and balustrades solutions that far outweigh traditional pre-engineered and pre-configured systems in meeting industry safety and compliance standards. Competitor handrail and balustrade systems can sometimes come up against costly compliance hurdles incurring extra costs, including the potential need for a completely new project design and installation.
Superior Grade Raw Materials, Superior Manufacturing Processes.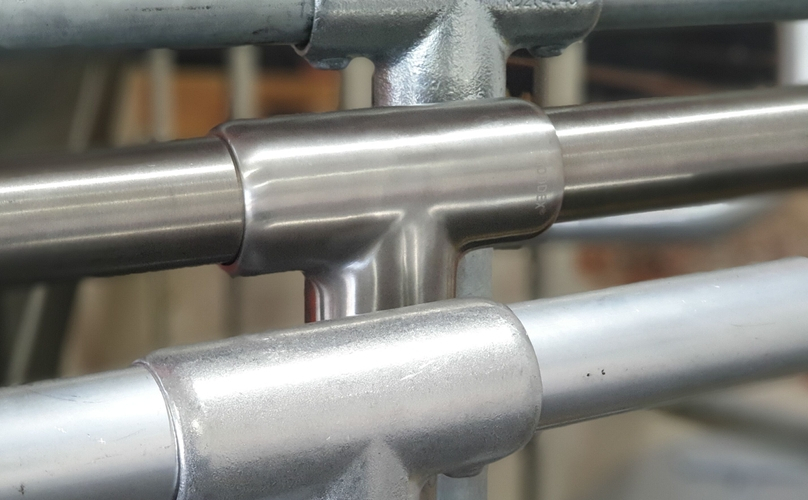 At Moddex, every modular component is traceable and made from the highest-grade raw materials, therefore creating handrail and balustrade systems capable of withstanding the most challenging of environments. Additionally, Moddex is the only company across Australia and New Zealand to provide 316 grade stainless steel for modular parts. We also work with you on your site requirements, exploring and analysing corrosive environments to identify the ideal grade of raw materials for your project. And we also use 3 different raw materials for our modular barrier systems, selecting the best option to suit your site environment for maximum corrosion resistance and longevity:
Hot dipped galvanised steel
316 grade stainless steel
Marine grade aluminium
We ensure raw materials are of the highest quality, sourced from only the best suppliers. We track and trace all materials to ensure our extremely high standards are always met. Coatings and finishes are expertly selected and applied to add even more longevity to your Moddex balustrade system. Our superior quality plus superior design means Moddex systems far outlive competitor solutions. With Moddex, we guarantee you will benefit from a low lifetime cost of ownership.
Unrivalled customer support in Australia and New Zealand
Moddex's modular handrails and balustrades, where absolutely everything fits™, is available Australia and New Zealand-wide. So is our network of Moddex-accredited installers, engineers and customer service representatives. Need a spare part? No problem. Being modular, it's easy to remove old parts and order new parts. So all it takes is a phone call and we will deliver them to you. At Moddex, our highly-skilled customer service teams are friendly, knowledgeable and approachable, here to provide ongoing quick and responsive support.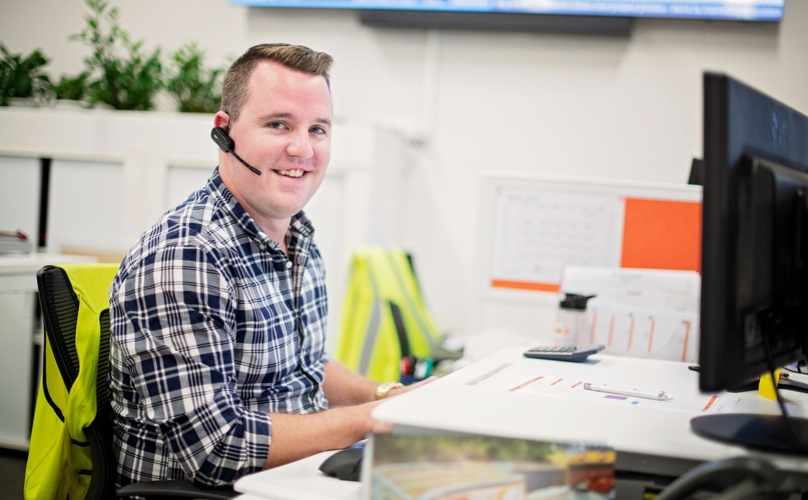 We ensure that all Moddex parts are fully stocked and widely-available Australia and New Zealand-wide, delivered promptly and efficiently. Once plans are drawn up for your customised handrail solution, the nearest distribution centre receives the full plans, as specified. You will then receive every component to the exact specification that you ordered. Additionally, you can choose between installing yourself or leave it with us to do it for you. We also provide the complete installation kit with all you need, including detailed instructions and components. We also have a wide network of Moddex-accredited installation engineers ready to help in providing industry-compliant installations whenever you need. It's all part of our ongoing commitment to delivering superior customer service to our customers.
Trust That You're in Award-Winning Hands
We're very proud to announce that Moddex has just won Supplier of the Year 2019 at the Australian Construction Awards. The ACA define this award by saying:
The construction industry relies on a large number of stakeholders to keep projects moving. Supplier of the year is a company that provides quality, on time, every time.

Australian Construction Awards 2019
Get in touch with our award-winning team today by calling on 1800 663 339 (AU) or 0800 663 339 (NZ). Find out how we can help you make your next project a complete success from start to finish, ensuring your project is 100% compliant, as-specified and fit-for-purpose. At Moddex, everything fits™.